Parent & Family Engagement in the CRSD: "Family Fun Nights"
Tamara Van Wyhe, Superintendent
Thursday, November 08, 2018
Parent & Family Engagement in the CRSD: "Family Fun Nights"
Increasing parent and family engagement is an annual goal in our schools, and this year's quarterly "Family Fun Nights" are aimed at doing two things: Drawing more families to the schools for an evening of fun and socialization, and equipping parents with content-specific information and tools that will help them support learning at home. The Quarter One Family Fun Night focused on mathematics and was held at both Glennallen School and Kenny Lake School on October 16th.
Each school's event provided parents with an introduction to the curriculum materials being used at various grade levels for math instruction, and then offered more in-depth, hands-on practice with learning materials, math-related games, at-home approaches to supporting math skills, and more (like hot dogs and snacks!). Families rotated through teacher-led stations to learn more about math, but in the meantime, they also had the opportunity to visit with teachers and administrators, meet other families, and interact with their children as they tackled the various math-related activities, projects, and tasks.
The Family Fun Night for Quarter Two will focus on English Language Arts content, Quarter Three will feature Science, and Quarter Four will be all about Social Studies. Keep an eye on the district calendar and communication from your child's teacher and school regarding dates, times, and details. We encourage you to make a point of coming out for these fun opportunities that celebrate academics and further strengthen the relationship between home and school.
And speaking of parent engagement: A million thanks to the parents and guardians who took the time to attend Parent-Teacher Conferences on November 2nd and 5th! Your participation in these conversations with classroom teachers is just one way to engage in your child's education. We appreciate your time and attendance!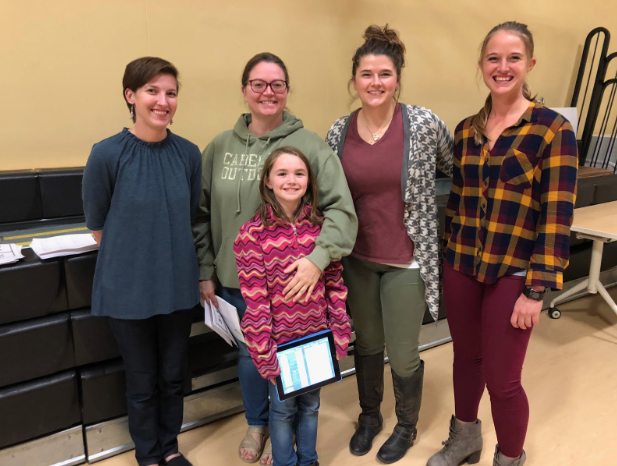 Glennallen Elementary teachers Lucia Kollat (Grade 4), Shianne Montgomery (Grade 2), and Kayla Droste (Grade 6) presented a session on at-home math practice, where they showcased a variety of math apps and provided parents with practice materials to use at home.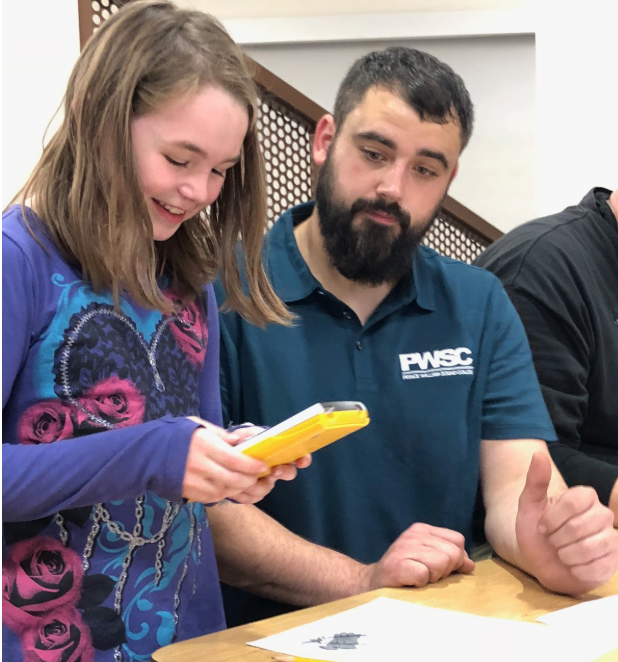 CRSD high school math teacher Jared Dale assisted students (and parents!) of all ages with math challenges at his Family Fun Night station. Parents were able to see and practice math problems and concepts at the various grade levels.

Kenny Lake School teacher Jennifer Hodges (Grades 3-4-5) walked parents through a typical math lesson in her combined-grades classroom during the Family Fun Night on October 16th.