** Due to current health concerns, games can be cancelled or adjusted at any time.
If a community moves from green to yellow games will be cancelled.
Fans traveling to the different locations must wear a mask to watch games.

FOR EVENT LIVE STREAM LINKS
HOSTED BY GLENNALLEN;
CLICK THE EVENT ON THE CALENDAR FOR THE EVENT DETAILS
THE LINK WILL BE LISTED THERE ALONG WITH ANY OTHER SCHEDULES, ETC FOR THAT EVENT.
COPPER RIVER CLASSIC TOURNAMENT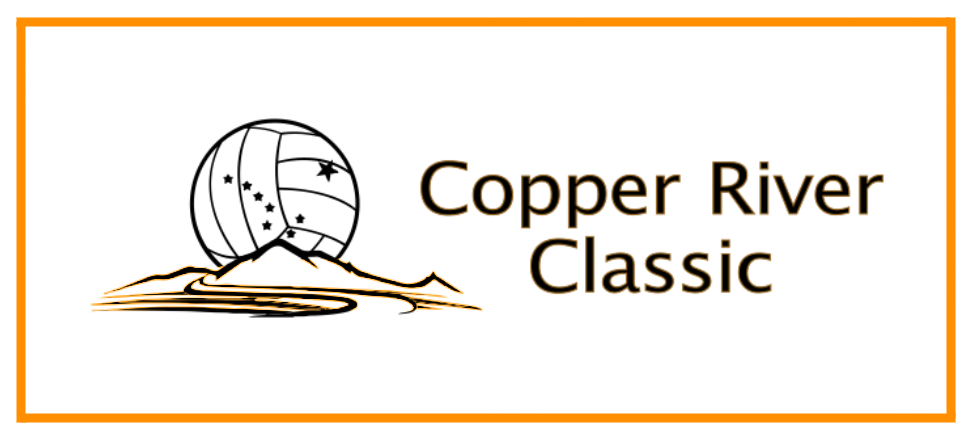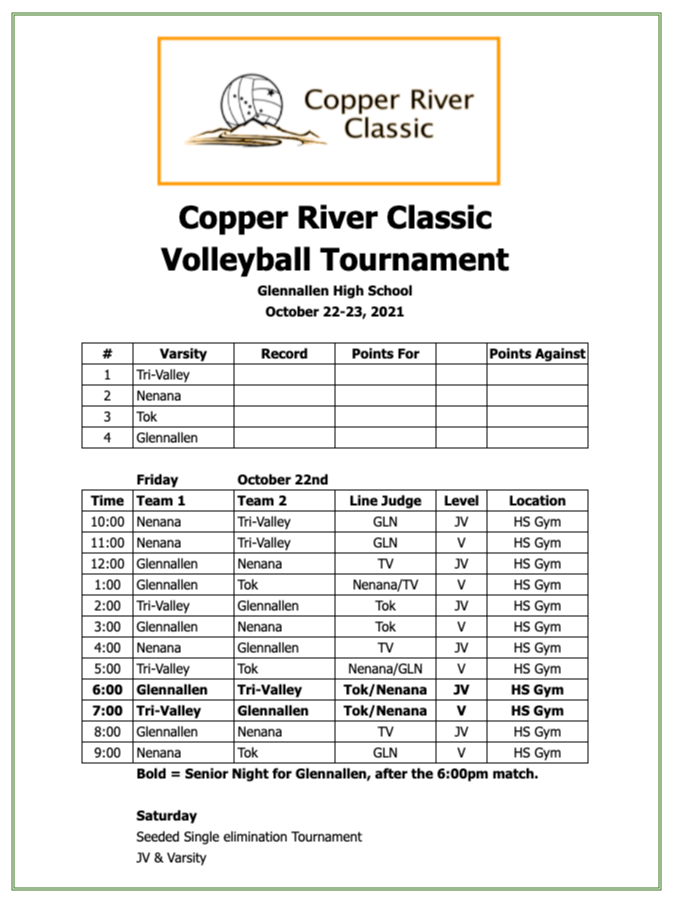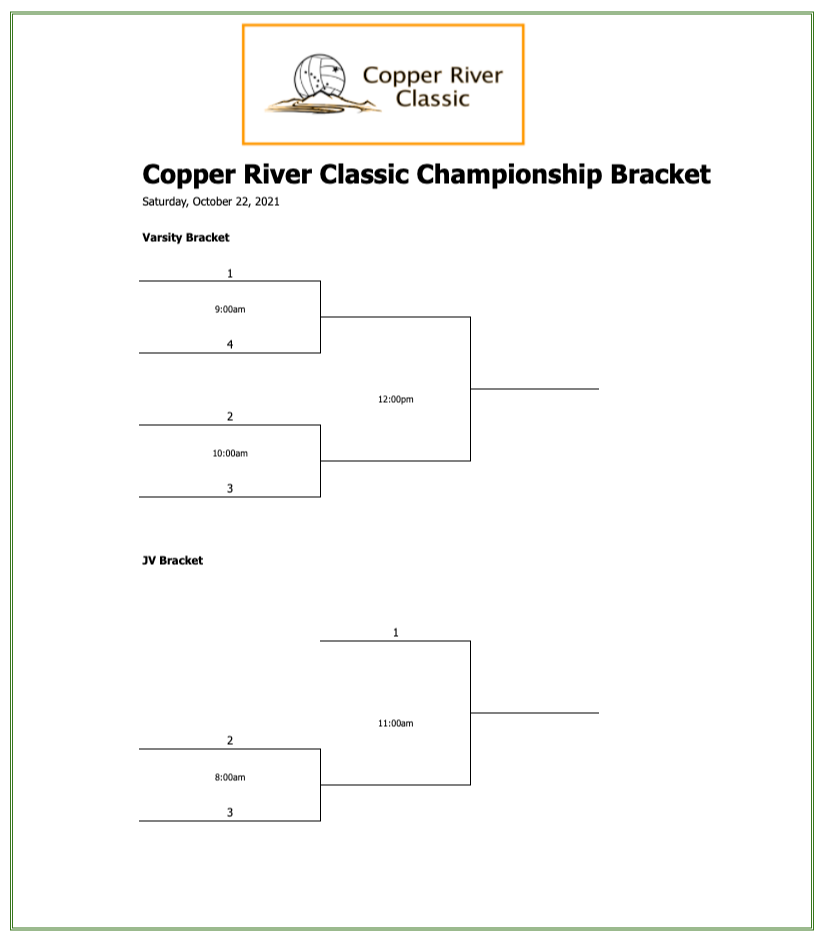 Panther Volleyball:
Glennallen at Lumen Christi
October 14 - 16, 2021
A Message from the Coach:
Over the weekend the Lady Panthers traveled to Lumen Christi High School in Anchorage to participate in the Spiketacular 2021 Volleyball Tournament.
The team played a combined 16 games against several other teams and entered the final day right in the middle of the seeding bracket.
The varsity soundly beat Cook Inlet Academy on Saturday morning to advance against Birchwood.
After losing the first game to Birchwood, the Lady Panthers came back to win the second game and then came within just two points of winning the third game.
The two teams were evenly matched, and it was a great showdown!
This upcoming weekend is the Copper River Classic at Glennallen High School, where we will host several teams.
There will be two conference matches on Thursday evening, followed by tournament play all day on Friday and into Saturday.
Come out and cheer on the Lady Panthers!