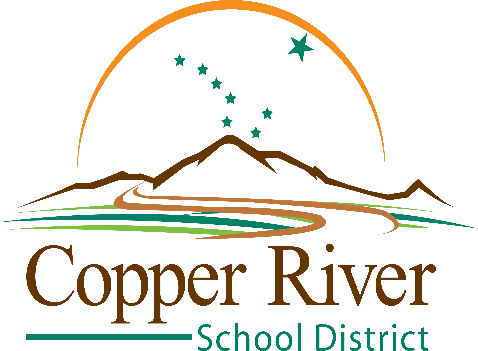 Satisfaction Surveys for Superintendent, Administrators, & Teachers.
We invite you to give input in a variety of ways. One way is to complete any of the following forms specific to particular positions when you have a concern or positive comment. Forms can be picked up at the District Office or at any School Office. If you choose, you can print a form to complete and it may be mailed or dropped off at any office in the district. We welcome your feedback.
Mail in the form to :
Copper River School District
P.O. Box 108
Glennallen, AK 99588
Or
Drop-off form at any school office.