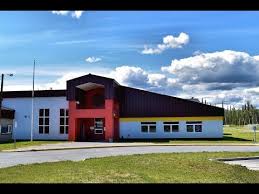 Mile 5.5 Edgerton
HC 60 Box 224
Copper Center, AK 99573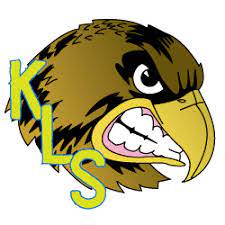 Principal: Sheryl Ross
Lead Teacher: Shawna Goodwin
Phone: 907-822-3870
Mile 5.5 Edgerton
HC 60 Box 224
Copper Center, AK 99573
The Small School with a Big Heart
Kenny Lake School is a small public K-12 school that feels like a family. The staff is small in numbers, but we are full of love for our students, and we work hard to assist them in character development, social and emotional growth as well as academic achievement.
Our vision is to "Inspire and Challenge Our Students: Today and Every Day". We believe that it is our responsibility to work with ALL of our students, regardless of our grade level assignments or job descriptions, and that helps create our family-like atmosphere. Our community is also highly supportive of our efforts, and community members either volunteer or donate resources to assist us in our endeavors.
The staff have high expectations for our students and we push them to achieve the traits listed in the CRSD Strategic Plan's "Profile of a Graduate". Through personalized learning and a focus on Growth Mindset, we provide experiences for our students to become a
Creative and Critical Thinker

Ethical and Engaged Citizen

Effective Problem Solver and Decision Maker

Determined and Empowered Individual

Skilled Communicator and Collaborator.
These traits do not develop in a short period of time, so we begin working on them in the primary years.
At Kenny Lake, our students are learning what it means to be "Hawk STRONG". The word "strong" is an acronym for Successful, Tenacious, Respectful, Outstanding, Noble and Gracious. These character traits are important in becoming contributing members of our society, and we recognize individuals who have exhibited these qualities. These attributes drive our daily interactions with our students.
Last year, the seniors were asked to describe our school in three words. These are some of their responses: unique, compassionate, enthusiastic, dedicated, flexible, accepting, loving and invested. Students recognize that KLS is a special place to receive their education, and the staff recognize the gift of what is to play a role in our students' development. If you are interested in becoming a part of this wonderful school, contact us at (907) 822-3870. We'd love to connect with you and show you what it means to be a Kenny Lake Hawk!
Shawna Goodwin KLS Lead Teacher-Onsite Administrator