Tomorrow is the BIG day at Kenny Lake School. Students in Mrs. Hodges' 3rd - 5th grades are ready to present their Wax Museum. This is a come and go event. April 26th from 1:00 - 2:00.
https://youtu.be/_YzfTU74hJM

CALLING ALL 2023/24 K-3 GRADE PARENTS Join us to learn about AK READS ACT with Guest Speaker Susan McKenzie Former principal in the CRSD and current Director of Innovation and Education Excellence for the AK Department ofEducation and Early Development.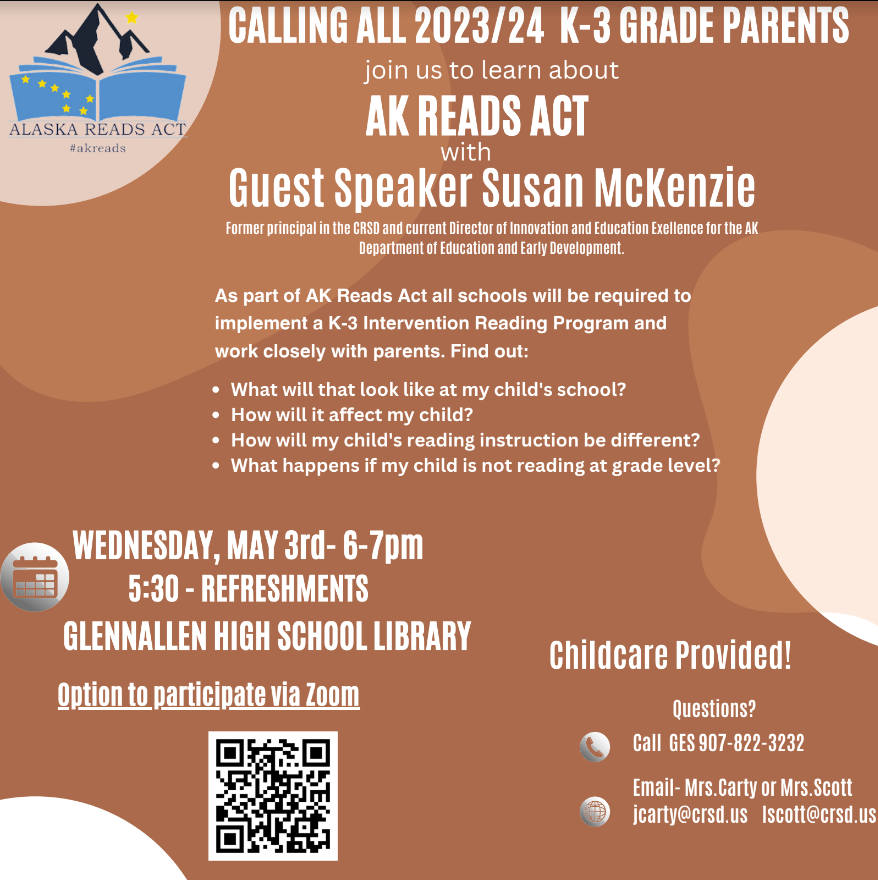 Come see the GHS World History Classes 'Living Museum' in the Glennallen High School Gym. Tuesday, April 25th (tomorrow) from 5-7PM.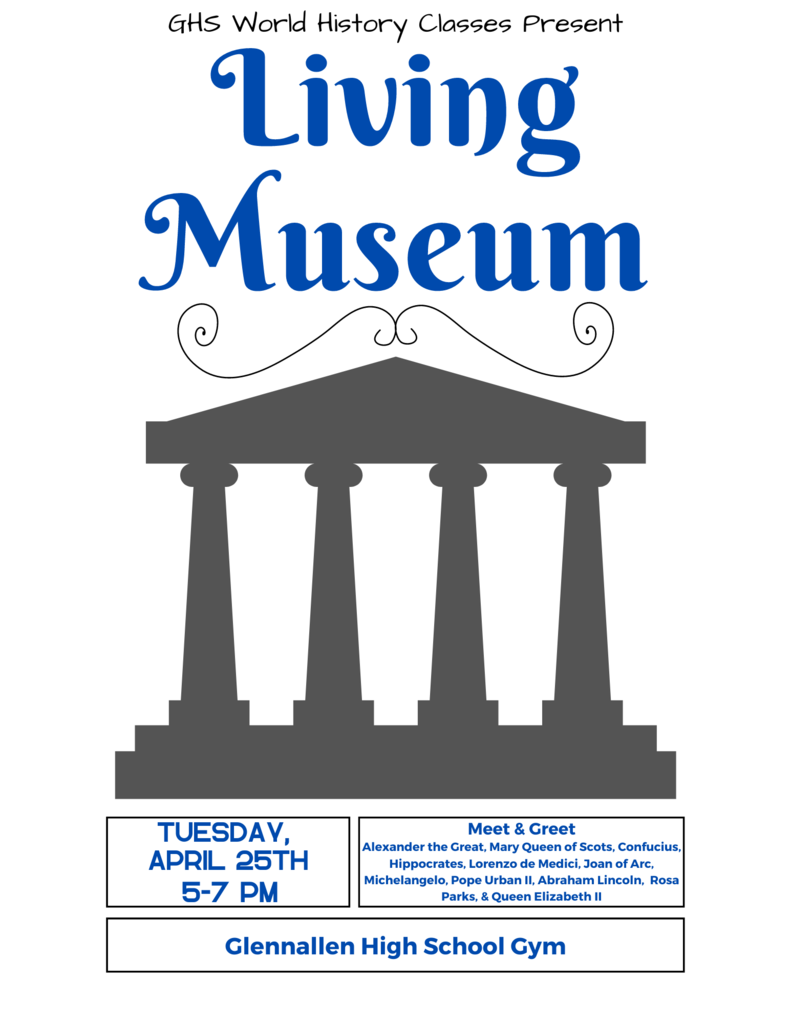 Mrs. Hodges 3rd - 5th grades Wax Museum is Wednesday, April 26 from 1-2 pm at Kenny Lake School. Everyone is invited to come out and see our kids' hard work. We are hoping to have lots of visitors!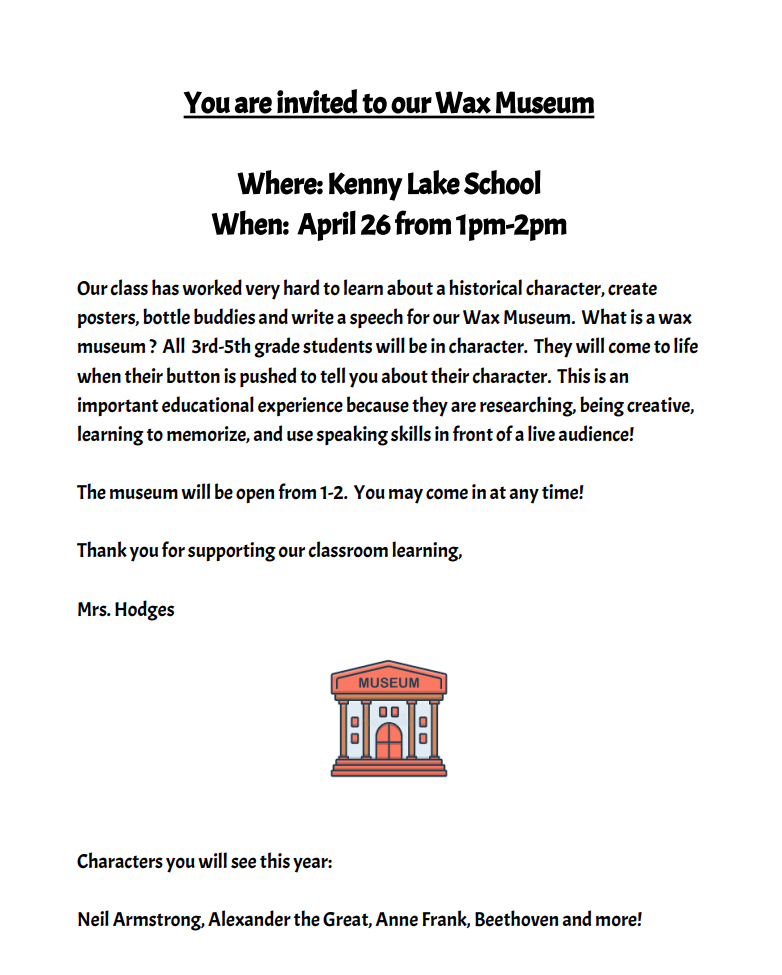 Upcoming Weekly Events for Slana School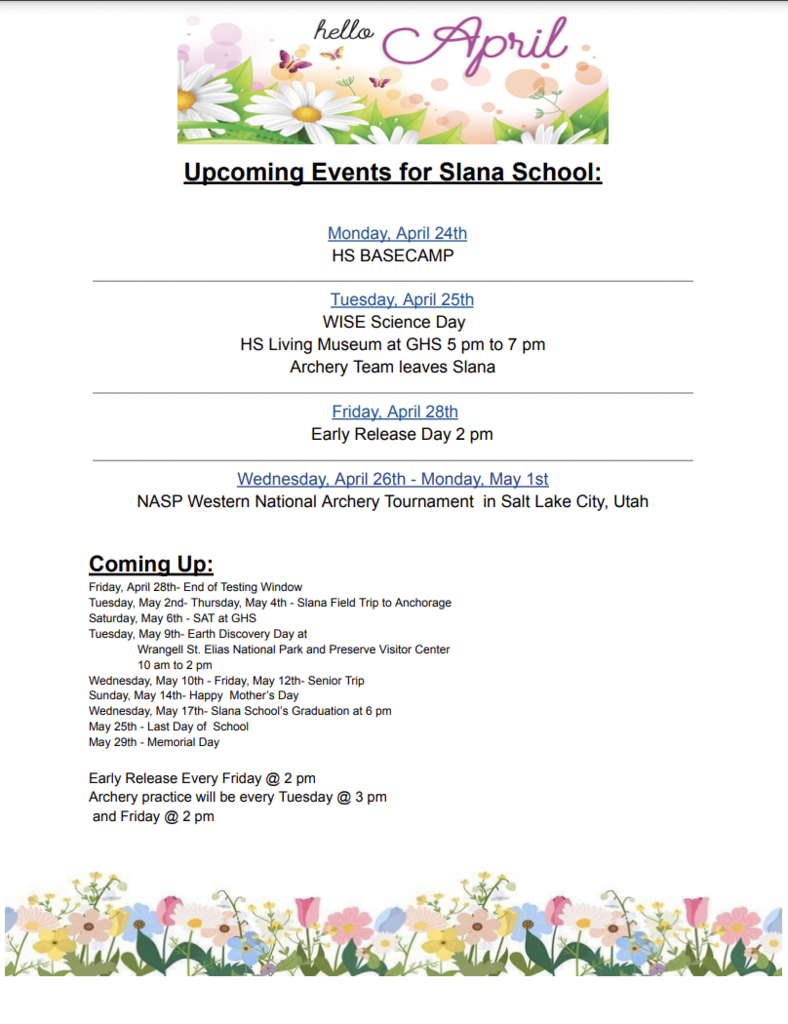 Upcoming Events for Slana School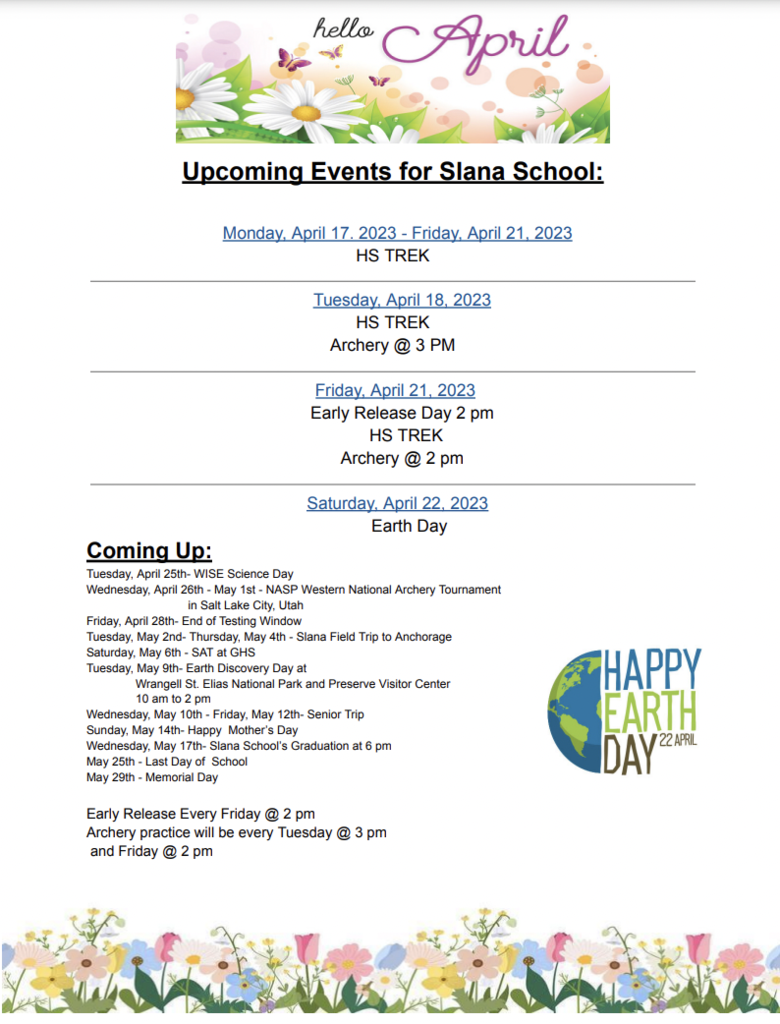 Don't Forget! Glennallen Spring Production is April 13th, 14th and the 17th at 6:30pm! Admission is free but donations are greatly appreciated.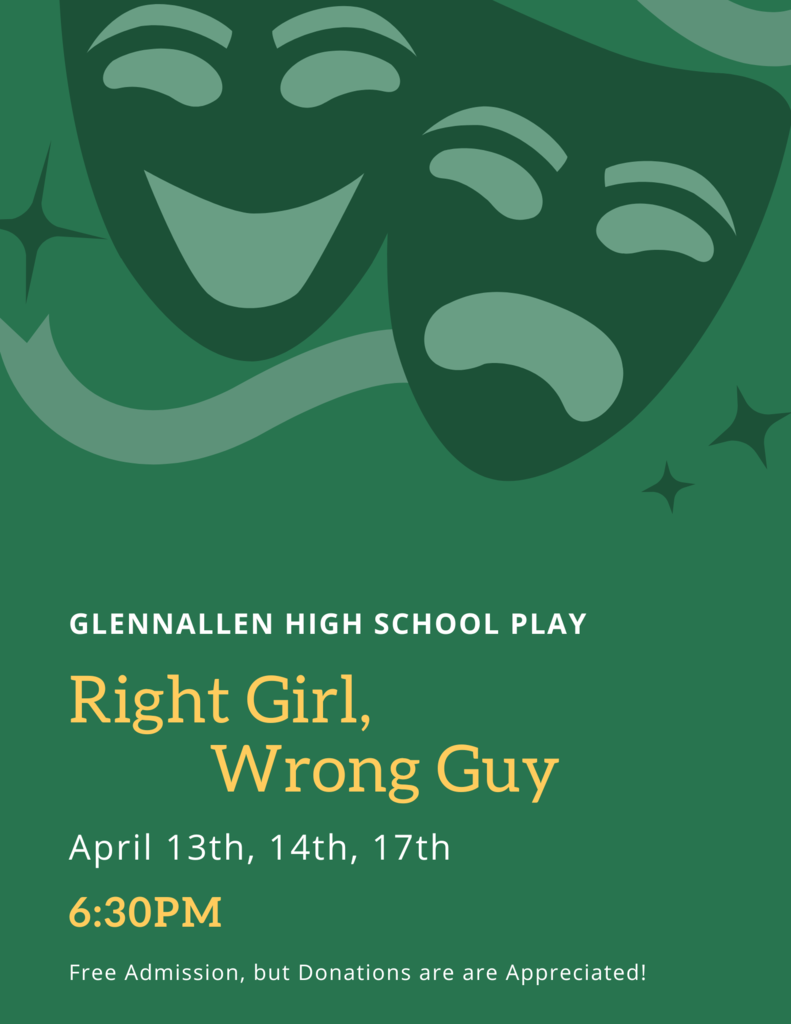 Reminder- yearbooks are available for purchase online this year. They will be delivered to you through the mail. You can personalize 2 pages in the yearbook for free that would be printed in only your yearbook. The deadline for customization is April 17th, so hurry hurry!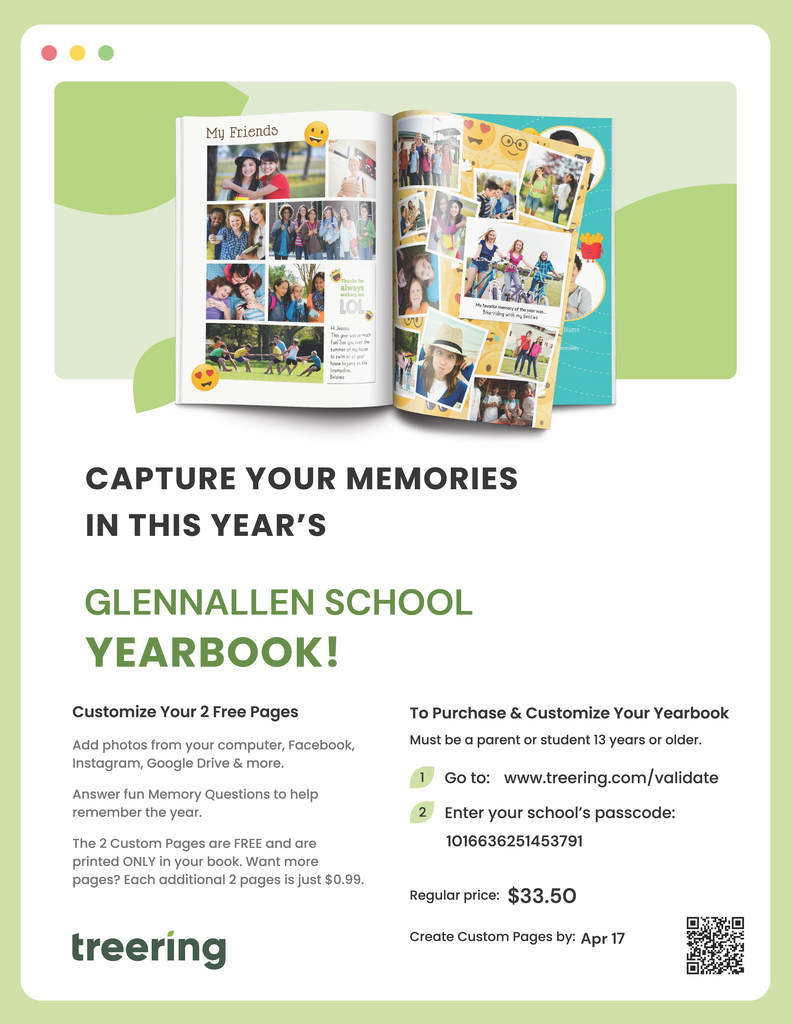 Reminder, prom tickets must be purchased by this Wednesday, April 12th. Tickets are available for purchase at the Glennallen High School front office.

Thank you to all of our paraprofessionals! We appreciate all the hard work that you do.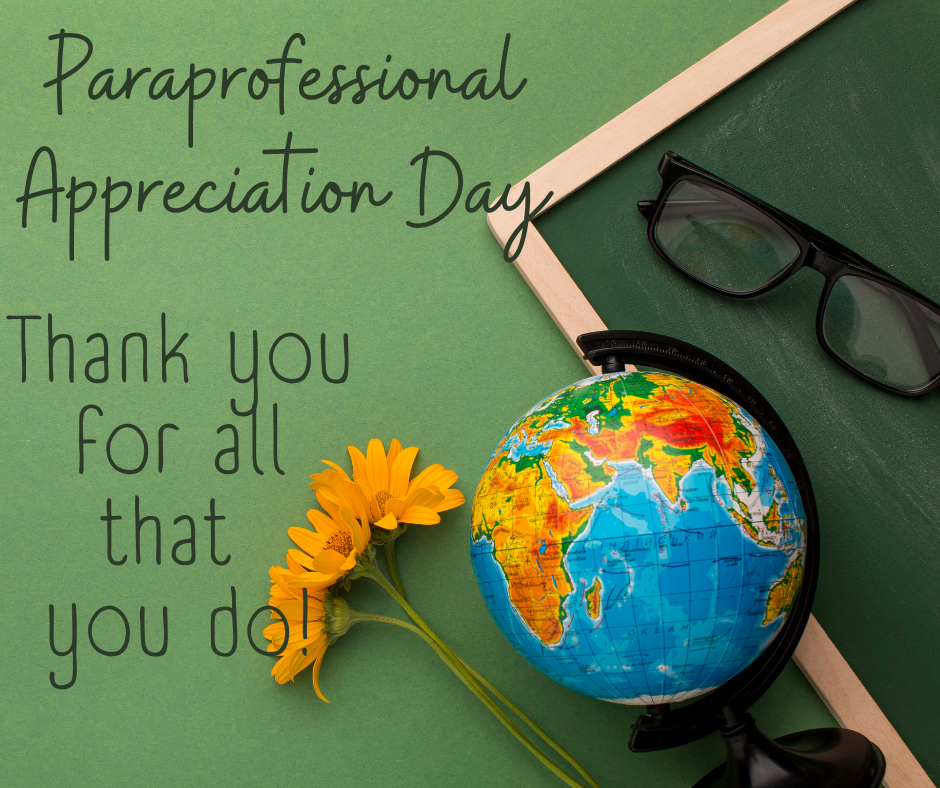 Corsages and Pin-On's are available to purchase from the High School front office for Prom! Cash or checks only please.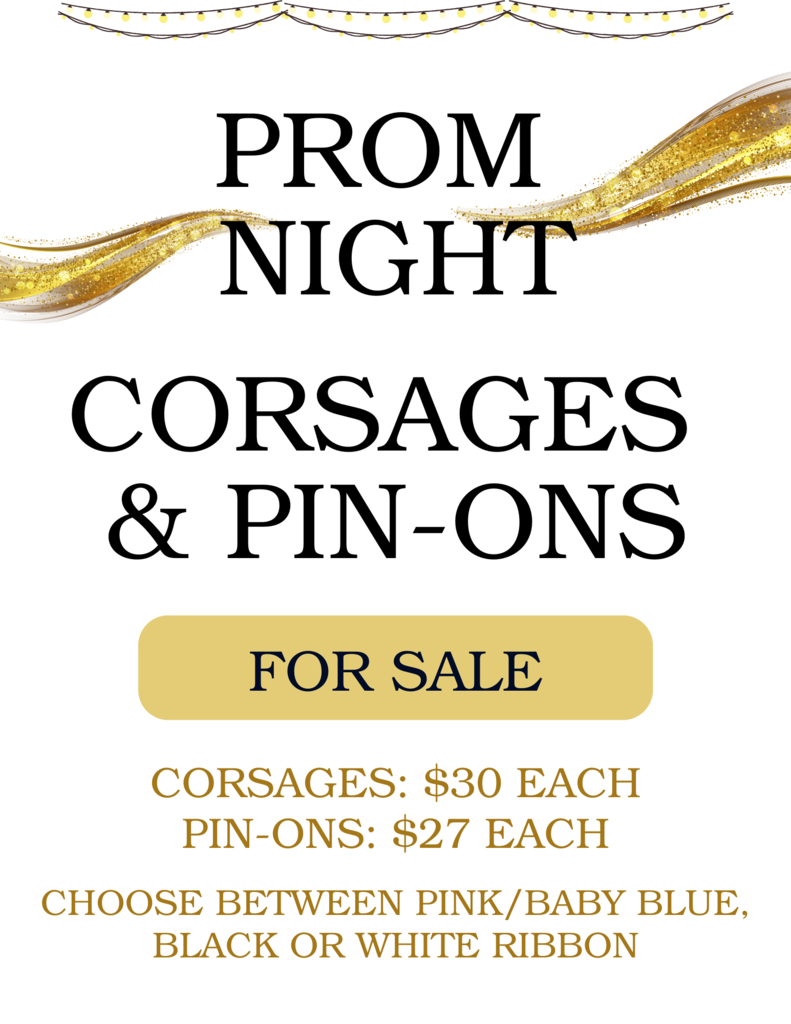 Upcoming Weekly Events for Slana School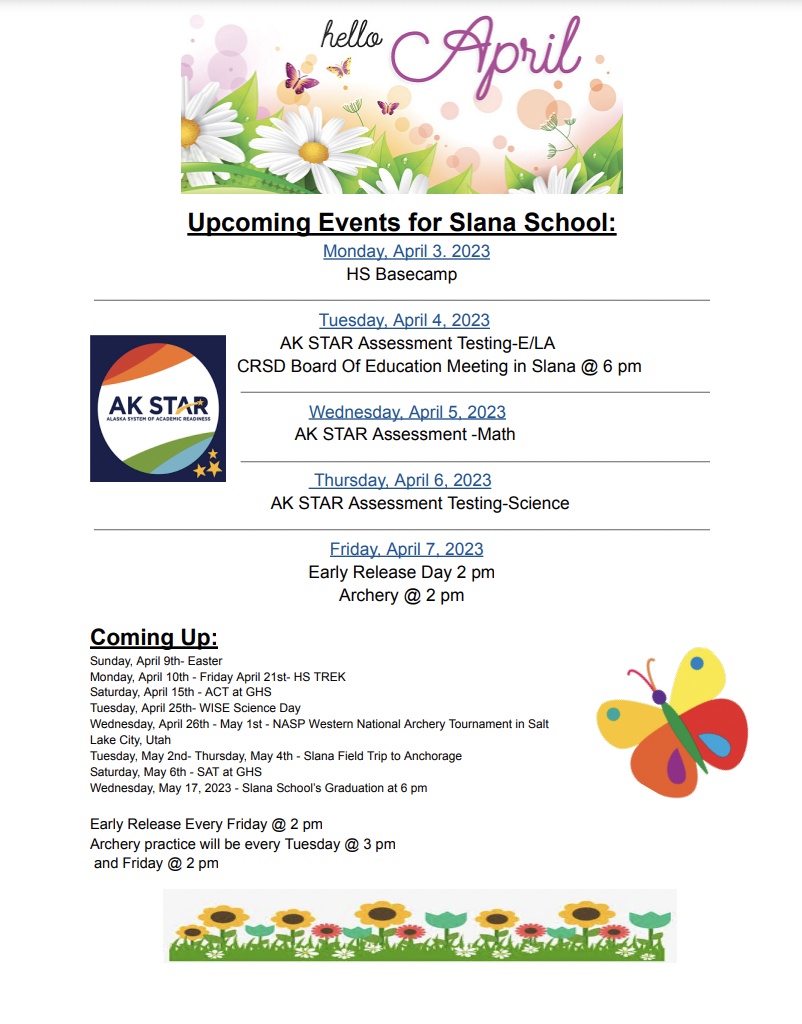 Upcoming for Glennallen Schools.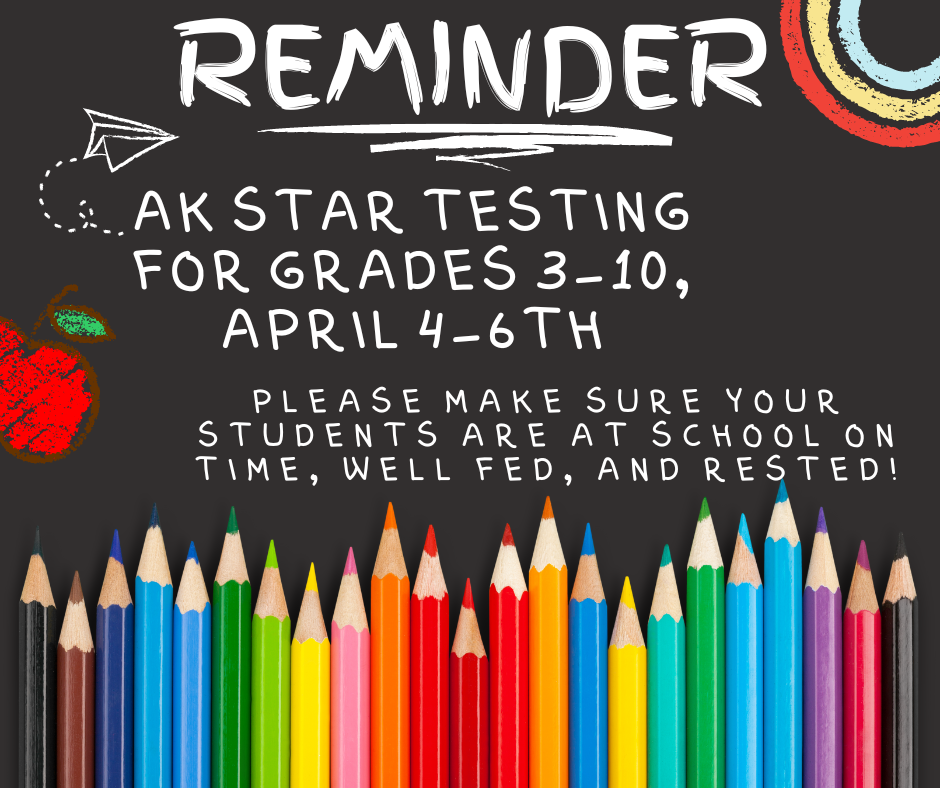 Upcoming Events for Slana School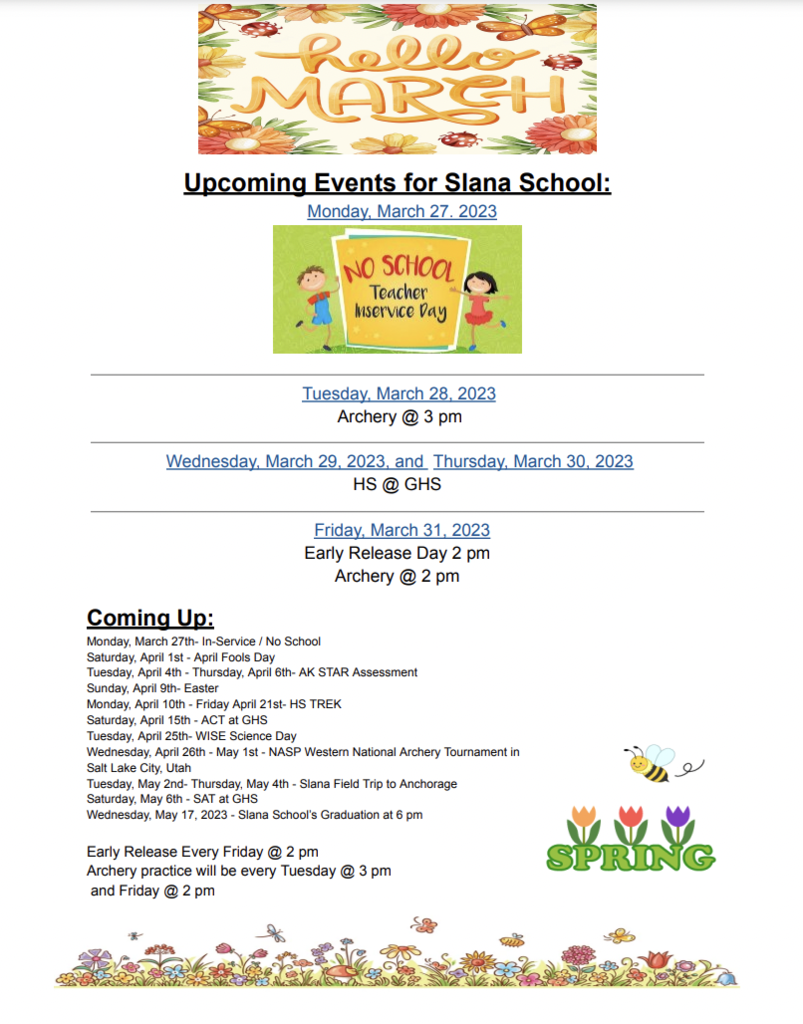 Reminder; There is No School, Monday, March 27th. It is a teacher in-service day. Enjoy your long weekend!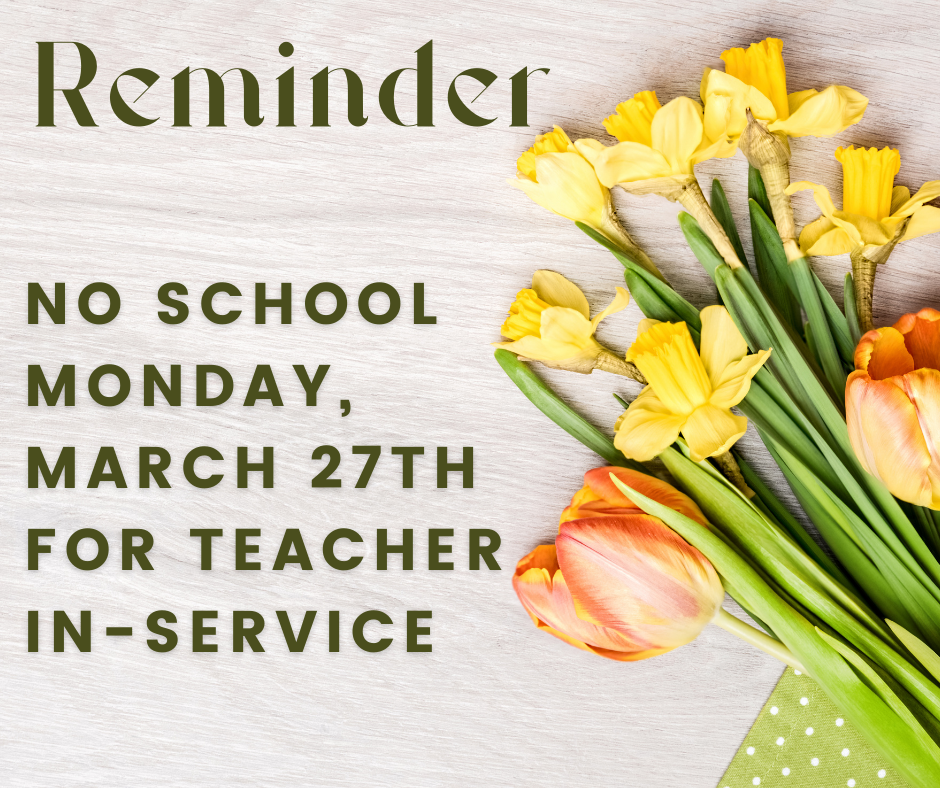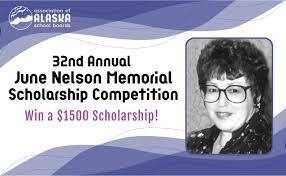 GHS Geography & Travel Class is doing another Bingo Night Fundraiser. Come support them at the American Legion on Friday, March 24th from 6-8pm.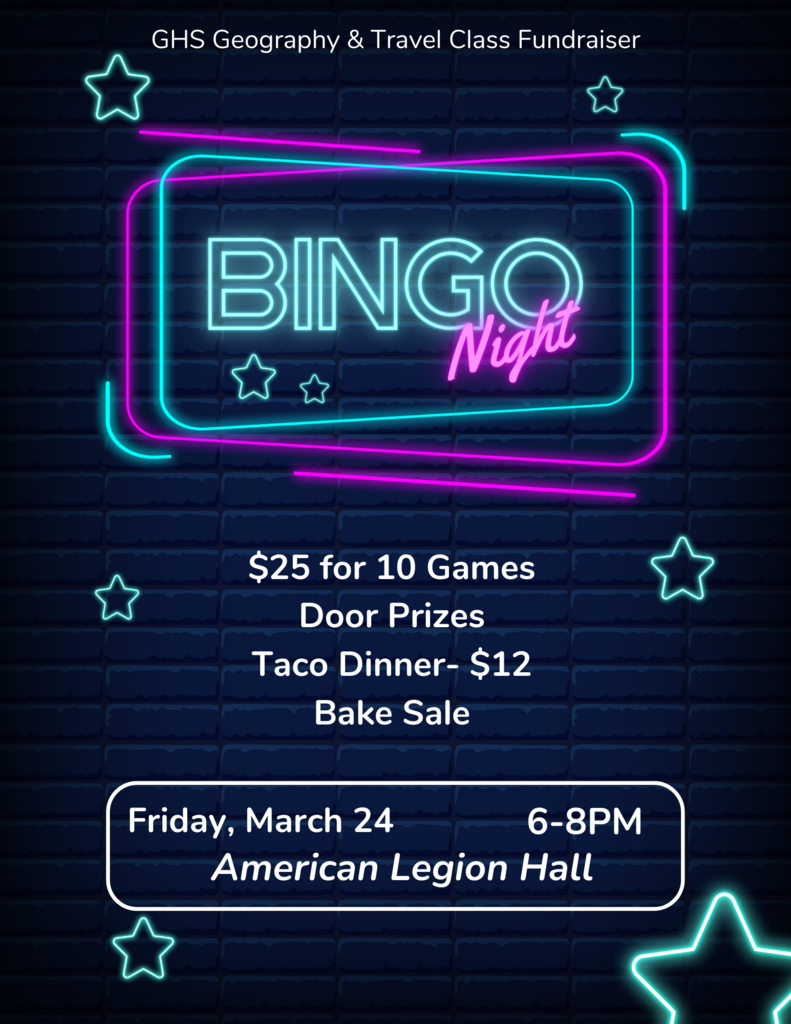 On Friday March 24th, Glennallen high school will be hosting a job fair organized by CRNA. 9th - 12th students will have access to the job fair from 12:30 PM - 2:00 PM. In addition to possibly securing a job for this summer and exploring potential career opportunities, there will be door prizes and food! For more information, please reach out to Robin Garlett at 907-822-5241.