GHS Geography & Travel is hosting a Dinner To Go fundraiser. Order a dinner to go and pick it up on Wednesday, February 8th at the Glennallen School. The menu includes, 2 enchiladas, Spanish rice, refried beans and dessert. $20 per person. Please call the Glennallen school at 907-822-5286 by February 1st to order!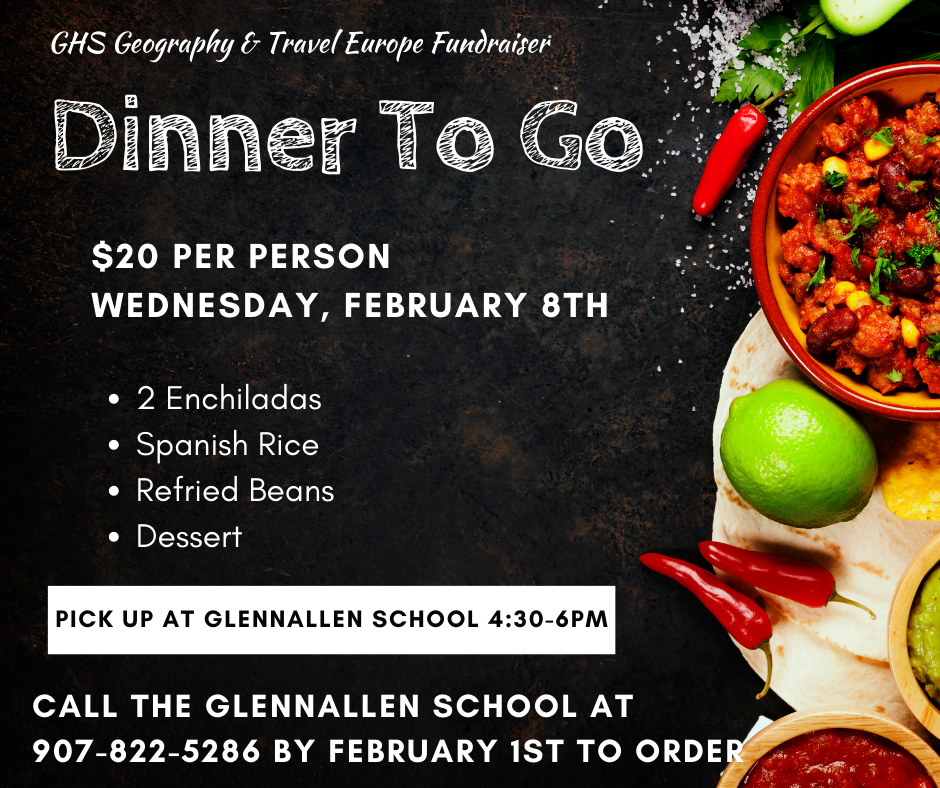 Reminder! Monday, January 23rd is both an Early Release Day AND Parent Teacher Conferences! Please call the front office if you have not received a schedule for parent-teacher conferences.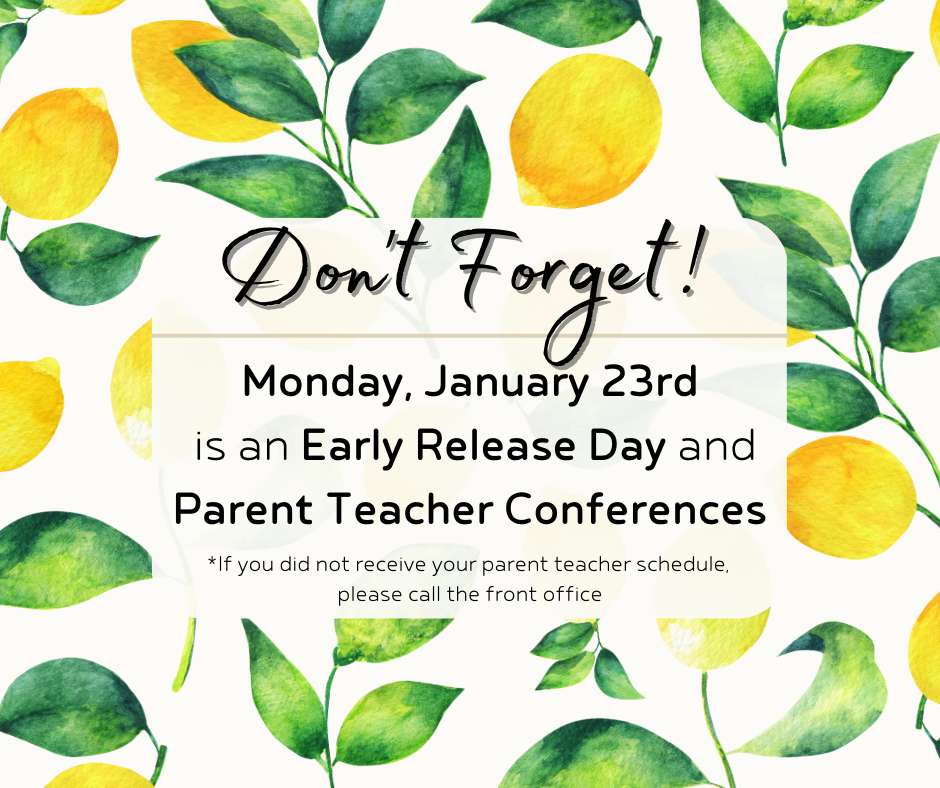 GLN: Due to driver shortages, first student will have the following bus schedule changes for Glennallen Schools starting 1/17/23 until further notice.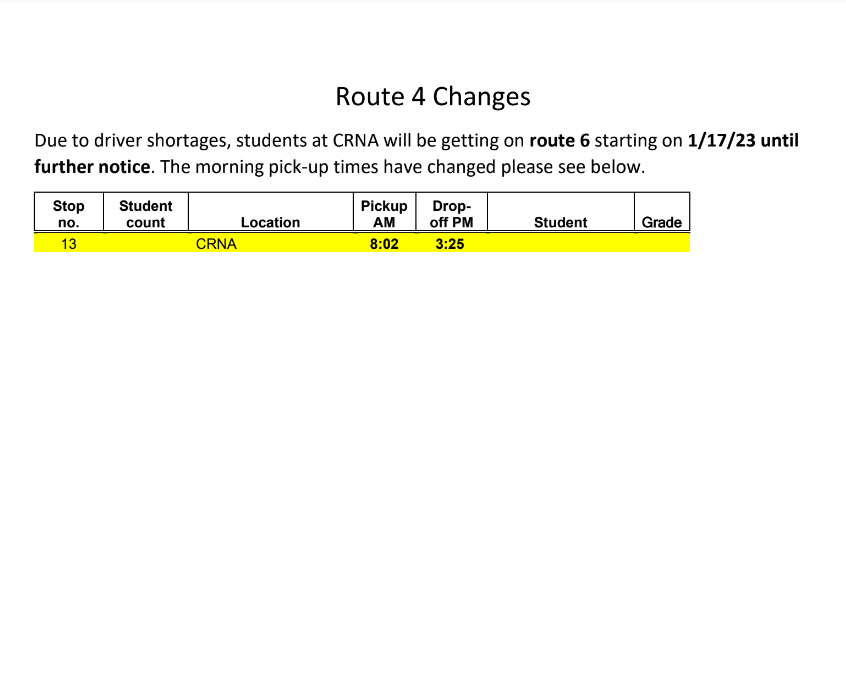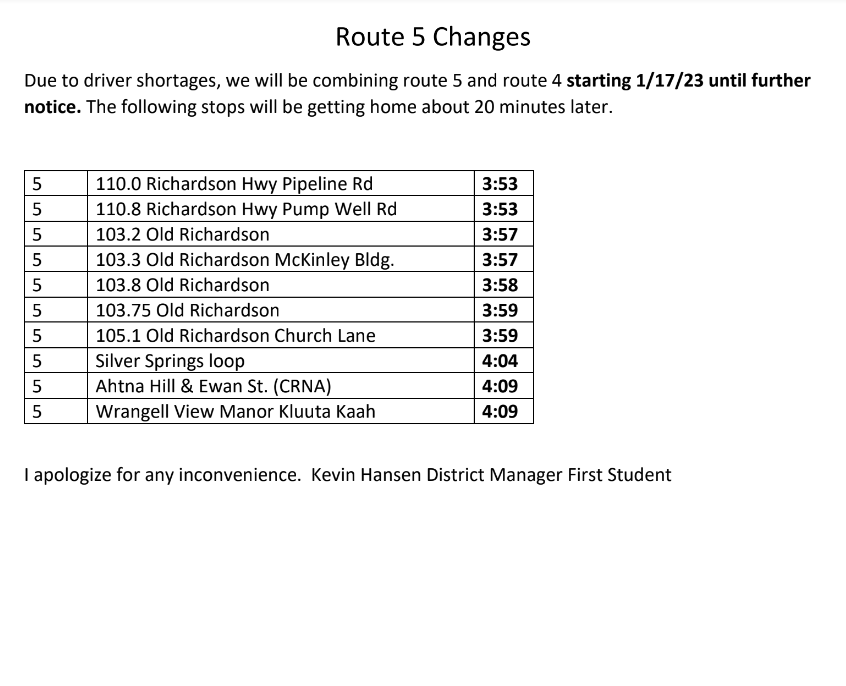 PARENTS/GUARDIANS and family members of Indian students are all invited to attend our CRSD Indian Education Meeting on February 6, 2023 at 5pm @ Glennallen Jr/Sr High Library. Mexican Potluck and Door Prizes available to in-person attendees. Please bring a dish to share!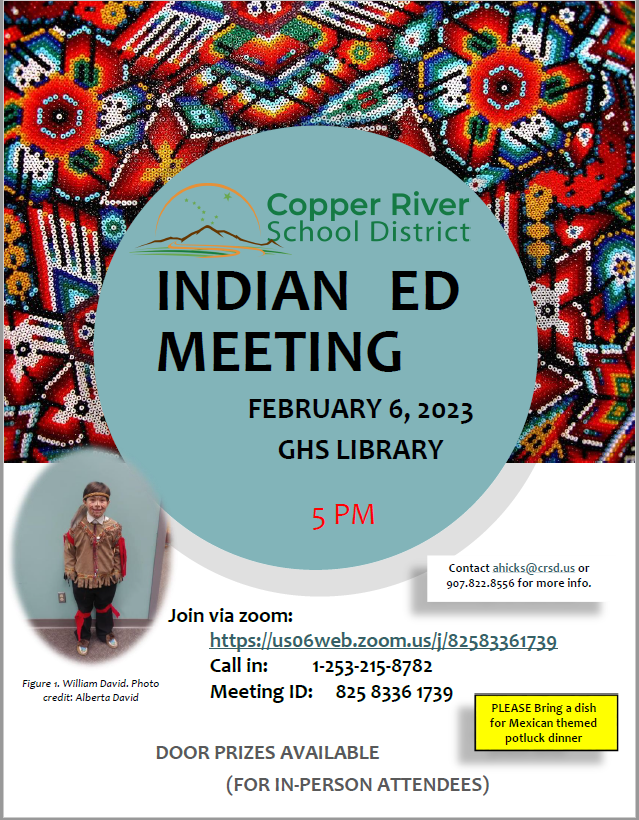 Glennallen Middle/High School Award Ceremony will be held on Thursday, January 19th at 8:45 am. It will be held in the Glennallen Gym.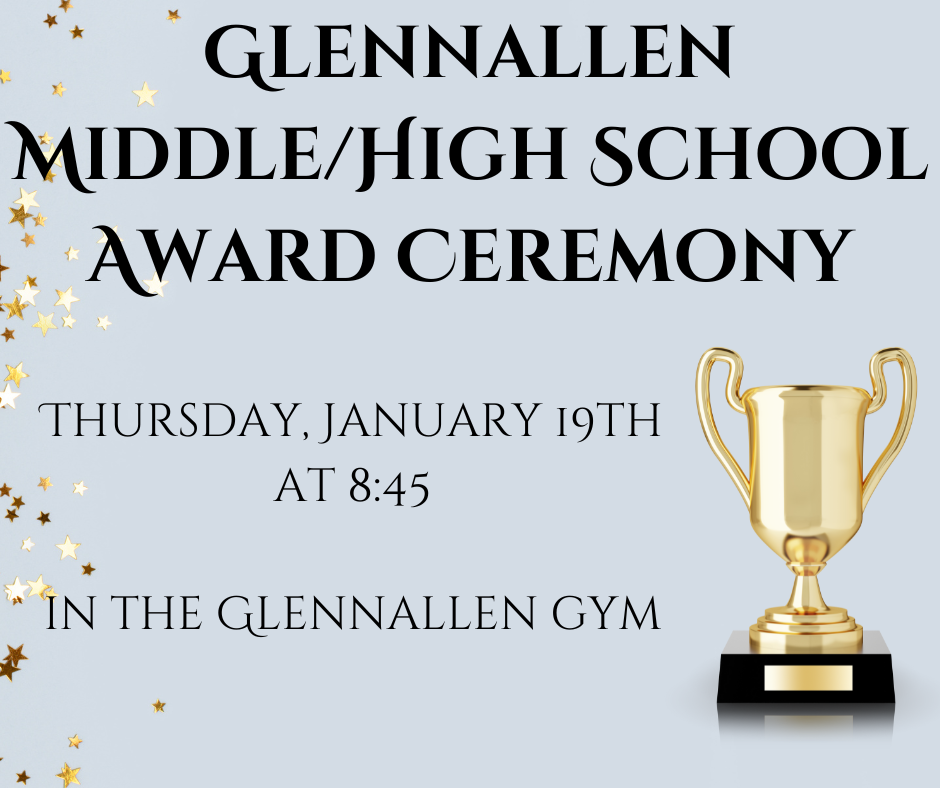 Geography & Travel class will be doing their raffle drawing on January 20th at 8:45am in the Glennallen Gym. Please attend if you have purchased raffle tickets! If you would like to purchase tickets before then, please contact Debbie Lorence at
dlorence@crsd.us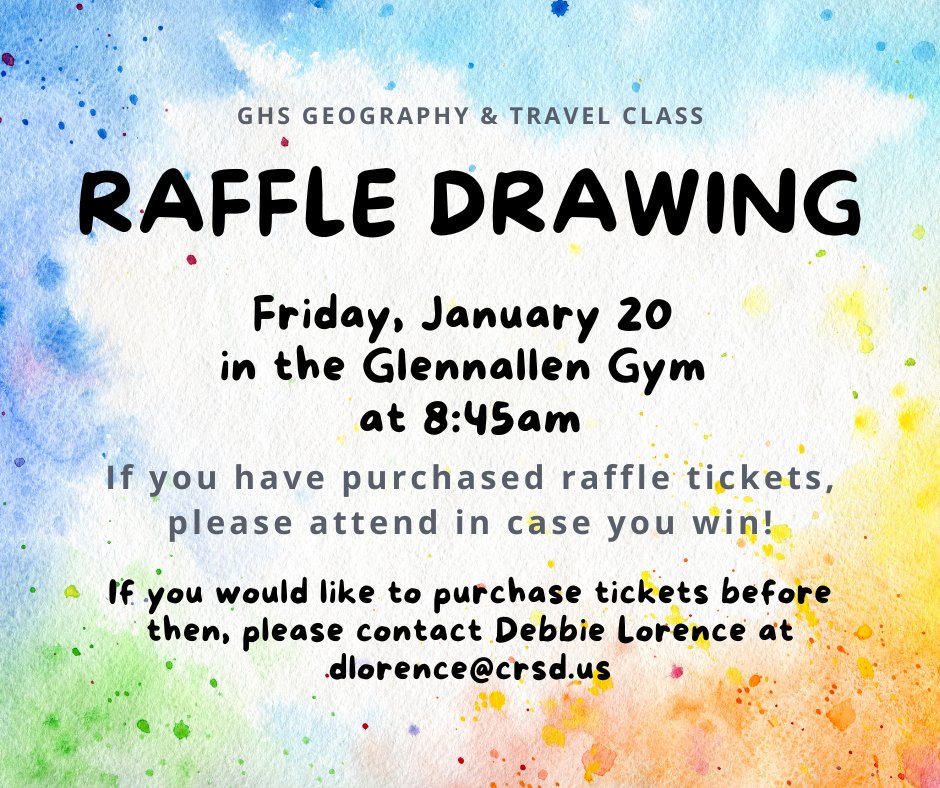 Years ago, one of Kenny Lake School's teachers, Mr. Voley, created three wonderful documentaries with his students on the history of the Copper River & Northwestern Railway, the history of Kennecott, and the 1898 Valdez Gold Rush. These documentaries are still available for purchase from Kenny Lake School. If you want to buy one please give us a call at 907-822-3870. All proceeds benefit student activities. Prices are $20 each or $50 for all three.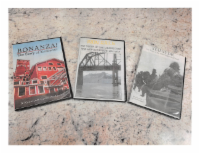 Home basketball games this Sunday, January 15th in the Glennallen gym. Boys start at 1pm and girls start at 2:30. Live Stream will be available (bar any technical difficulties) at
www.youtube.com/@copperriverschooldistrict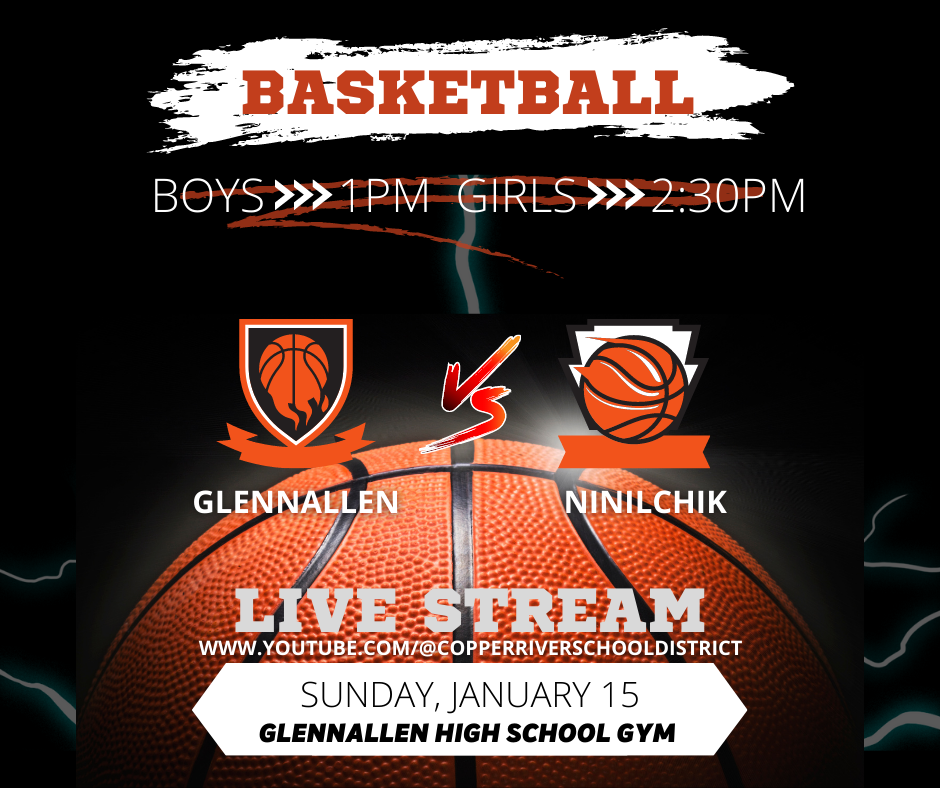 Don't forget! There will be no school on Thursday and Friday, January 12th and 13th.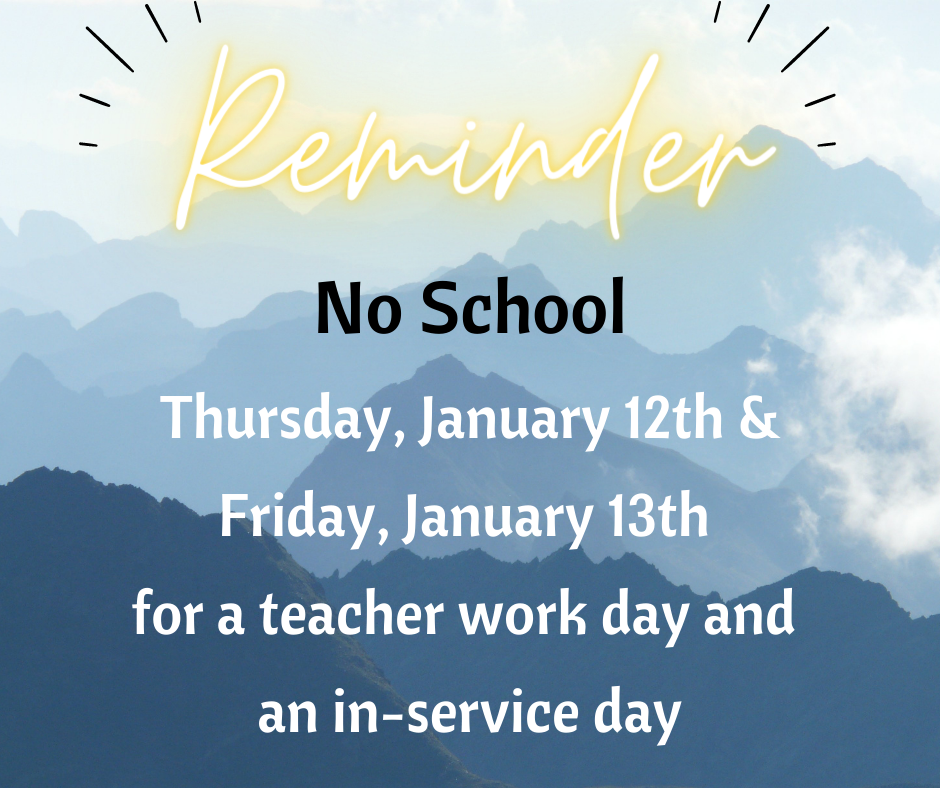 Upcoming Weekly Events for Slana School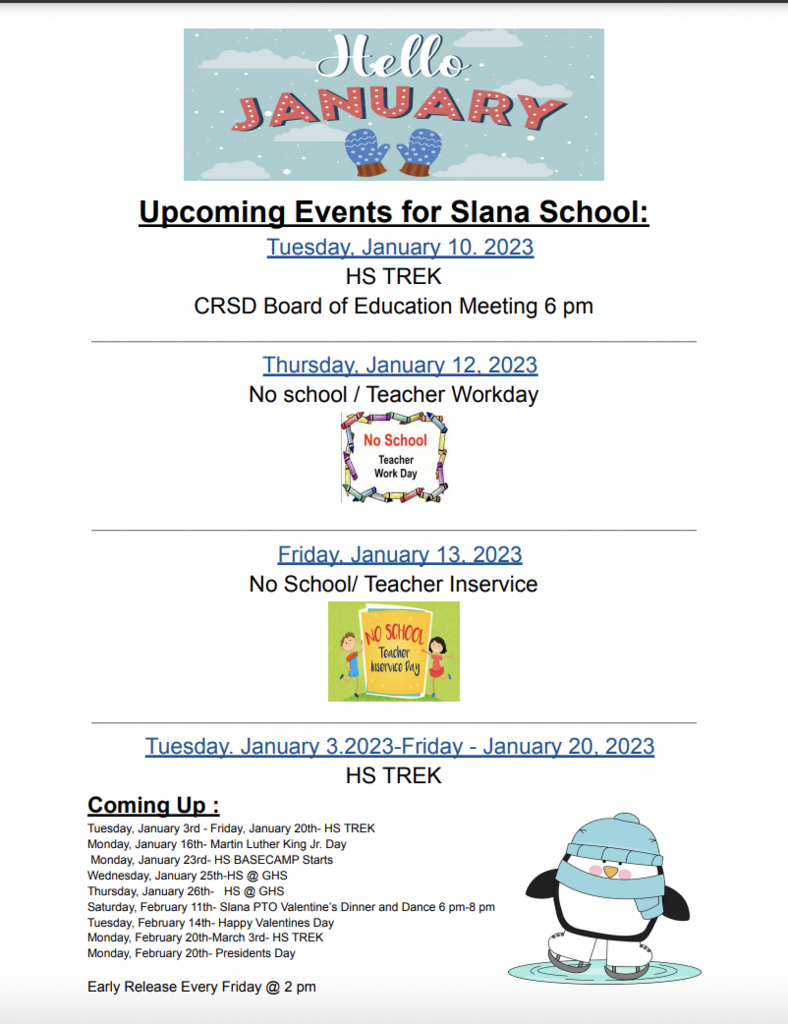 Do you love being outdoors? Are you interested in science? Especially fisheries or aquatic science? Want a paid summer adventure? IF SO, APPLY TO BE A HUTTON SCHOLAR TODAY! Visit
https://hutton.fisheries.org/
for more information and to apply. The application deadline is February 14th so don't wait! Contact the Education Program Coordinator, Ashley Berniche at
aberniche@fisheries.org
with questions about this opportunity.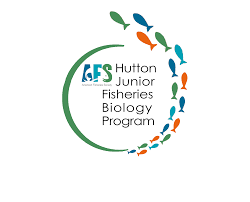 Basketball games are live streaming tonight! (Please be patient, it's new equipment and we are learning how to run it) m.youtube.com/watch?v=Pv4ea-XX5R8

Basketball Games are tonight at the Glennallen School! Girls start at 5:30 and the Boys start at 7pm. Come out and show some Panther spirit! Admission is $5.00 for adults and $3.00 for students.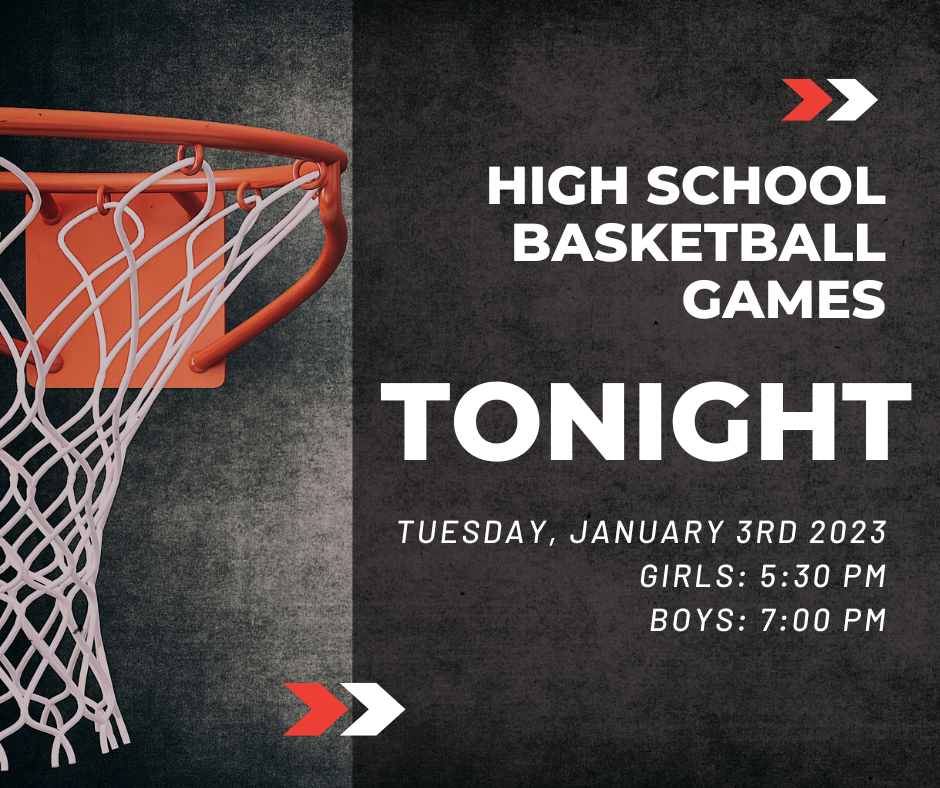 Happy Holidays! Holiday break is from December 16th-January 2nd. Have a great, safe holiday!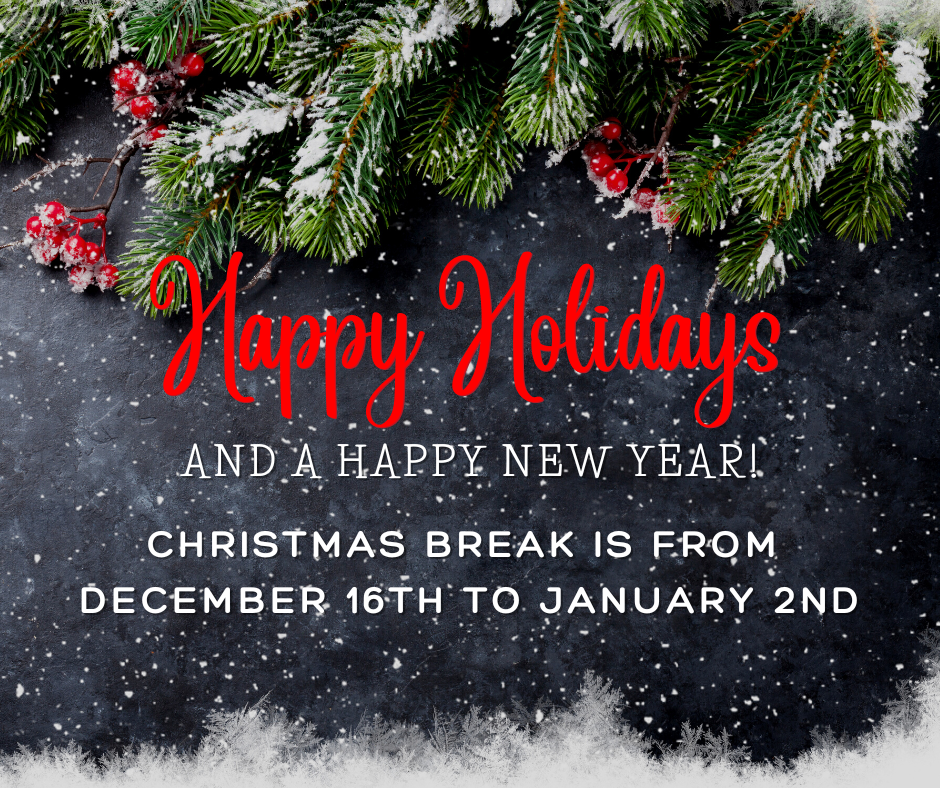 Thank you to everyone who donated and came to the Stickney's auction/fundraiser on Saturday. It is greatly appreciated! A HUGE thank you to Toa Finau and Bobbie Sampson for coordinating it all, cooking the delicious food and having big hearts! Another thank you to Angie Webb for auctioning off all the items. Thank you all!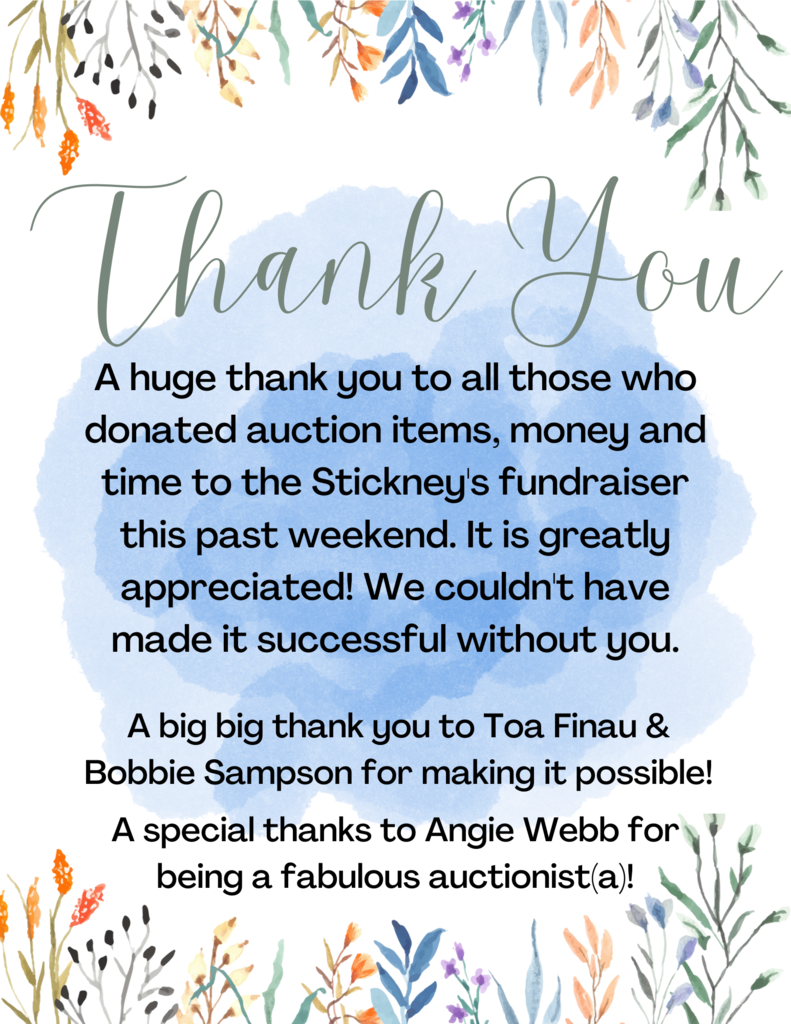 Copper Valley Telecom is promoting scholarships from The Foundation for Rural Services (FRS). Please visit frs.org/programs/youth-programs/scholarships/ for pertinent information. The deadline for the FRS scholarship application is February 8, 2023.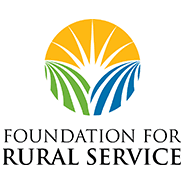 "Copper Valley Telephone Cooperative, Inc. is pleased to announce that $23,500 in scholarships will be made available to graduating seniors. The student must reside within CVT's service area to apply for the CVT scholarship. Their parents or guardians must be current members of Copper Valley Telecom or be wireless customers in Cordova or another area where landline service is not offered." Applications are due by the end of business on March 15th, 2023. "Recipients of the CVT scholarships will be recognized at our annual meetings and at school graduation ceremonies. We encourage all eligible high school seniors to apply for these generous scholarships now. If you have questions about CVT scholarships, please contact us at 800.235.5414." To apply, please check out the link.
https://www.cvtc.org/scholarships/


Hello CRSD Families, Would your family like the opportunity to have a hydroponics unit at your house? Thanks to a grant from Green Our Planet, families will have the chance to apply for their own personal, take-home unit! If you're interested in an application please copy and paste the link below. Students should also receive a printed version from their teacher.
https://tinyurl.com/3cwzavyt
If you have any questions, please contact Mrs. Brown at Glennallen High School, or your school hydroponics lead. Please - one application per family Applications are due by January 6th, 2023
Scholarship Opportunity: The Alaska Society of Professional Engineers (ASPE) is offering scholarships for high school seniors interested in pursuing a degree in engineering. Through the Alaska Engineering Education Foundation (AEEF) several scholarships are funded. There are two AEEF scholarships awarded statewide: one for $2,000 through AEEF, which is awarded as $1,000 over a two-year period, and a second from ASPE for $1,500. This one application will place a student in consideration for MULTIPLE scholarships. To help encourage more participation from the rural school districts, two pools have been created for evaluation. Students in the Anchorage, Mat-Su, and Kenai Peninsula school districts will be evaluated separately from other students in southcentral Alaska. This means that students in small school will be competing against other small school students. The 2023 AEEF Scholarship application can be found at
https://alaskaeef.org/2023-aeef-scholarship-application/
. Please note that the deadline for submission is midnight of January 20, 2023. Winners will be announced on February 25, 2023. Students must plan on attending an ABET accredited engineering program and the funds will be sent to the financial aid office of the college or university. Please do not hesitate to contact Jeanne Bowie (
jeannebowie@kinneyeng.com
) if you have any questions.