Glennallen bus route 5: the bus is having mechanical problems please expect it to be about an hour to an hour and a half late.

Kenny Lake: Bus Route 7: Due to road conditions, the bus will not be picking up students on the old edgerton highway today (12/13). Please bring your students to the Richardson highway for pickup.

Due to weather conditions, the district will be releasing all students early today (12/12) district wide. The buses will be picking up the students from the schools between 12:30PM and 1:00pm.

Reminder: Thursday, December 15th is Early Release at 2pm Have a great Holiday Break!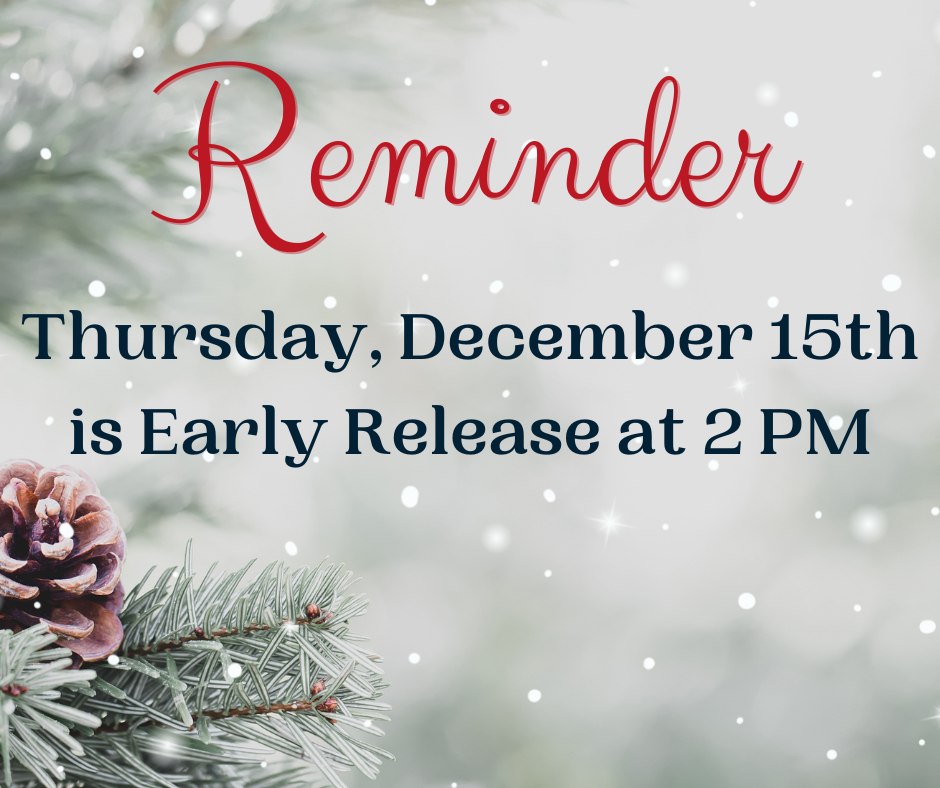 Glennallen: Bus route 2 will be 20 to 30 minutes late today (12/12)

GHS Geography and Travel is hosting a dinner before the Elementary Holiday Concert on Tuesday, December 13th. Dinner is $10 per person from 4:45-6pm in the Glennallen High School Commons. Soup, bread, drinks, and dessert will be served. They will also be hosting a bake sale during intermission. Donations are appreciated to help fund raise for their Europe Trip!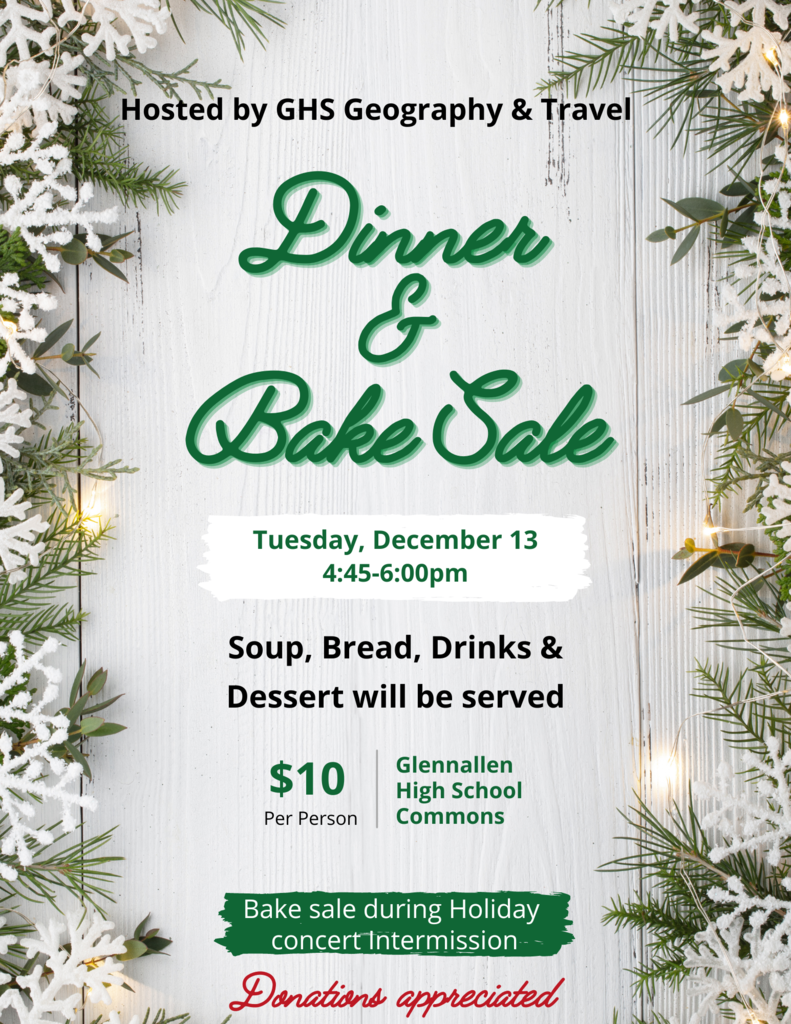 Just a reminder that tomorrow is the dinner and Live auction for the Stickney's starting at 4:30! Please come out and help support Bob and Naomi Stickney. Dinner and auction will be held in the Glennallen Elementary Multi-Purpose Room.

Upcoming Events for Slana School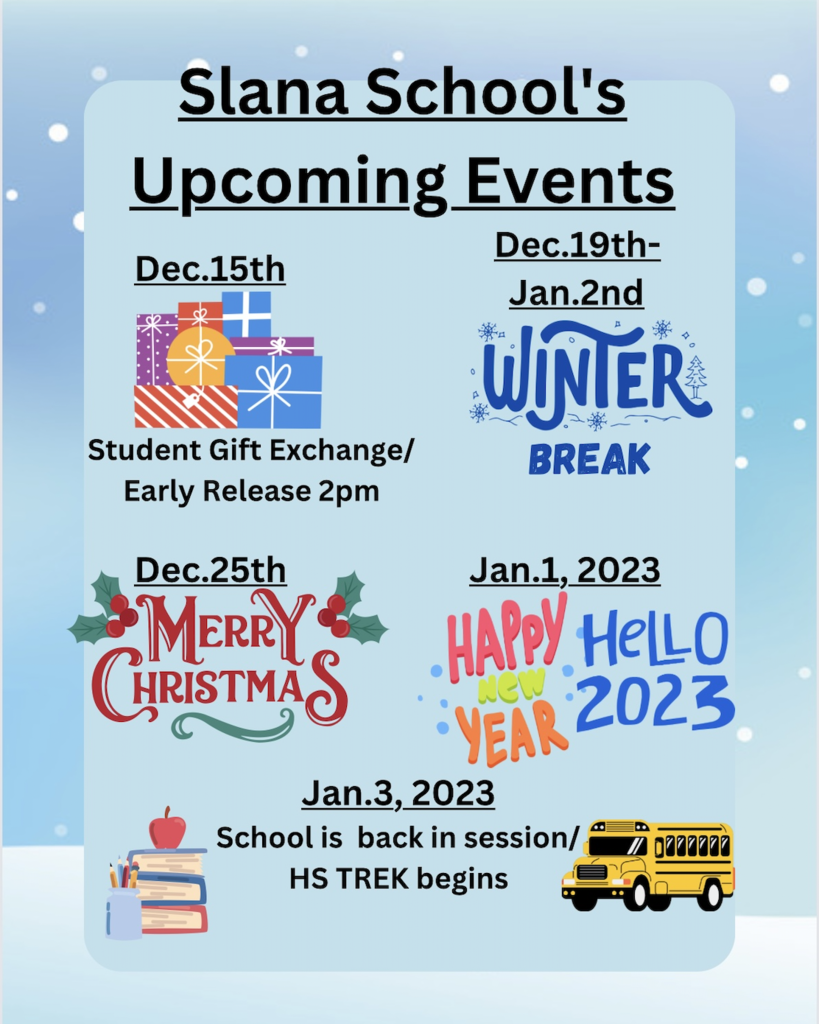 Glennallen's Geography and Travel class is hosting a bake sale to fundraise for their spring Europe trip. Come support your local High School students! Monday, December 12th from 4-7pm at the IGA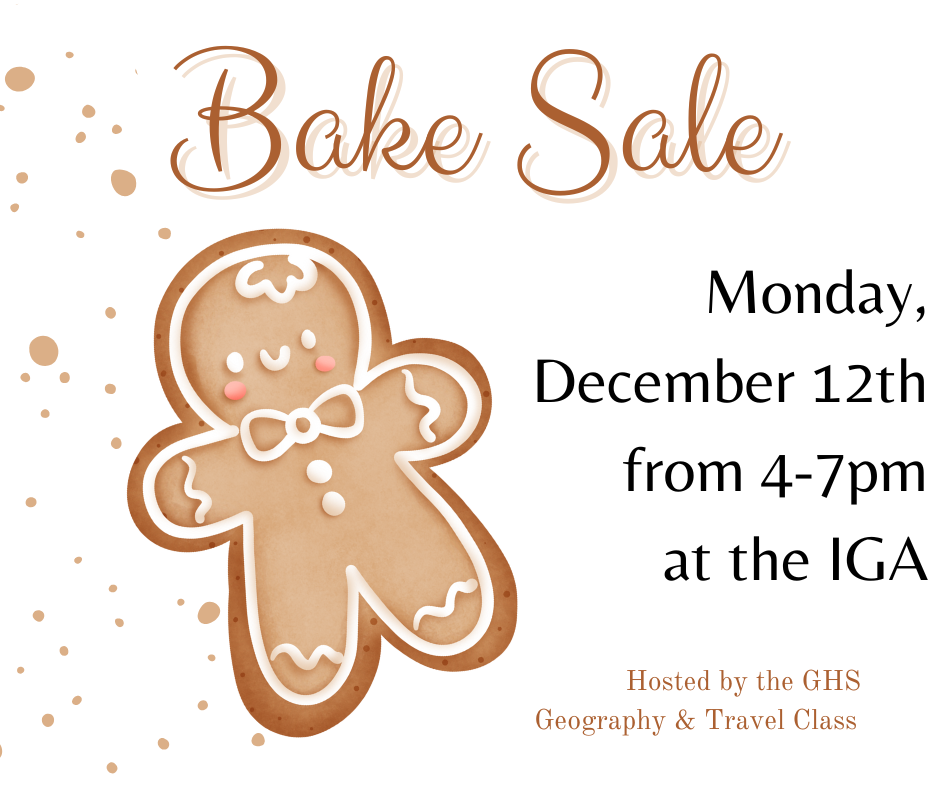 Elementary Christmas Program is Tuesday, December 13th at 6pm in the Glennallen Auditorium. GHS Geography and Travel class will also be serving dinner at 4:45 and hosting a bake sale to help fundraise for their trip.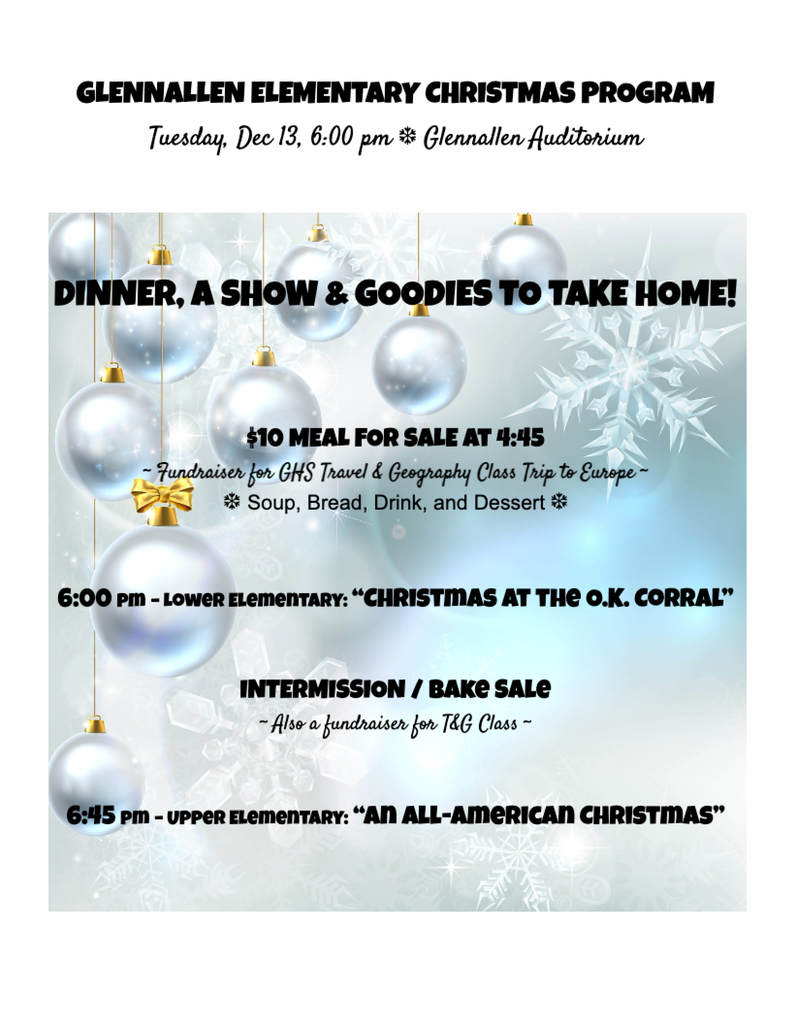 Kenny lake: conditions on the old edgerton high way are questionable, if parents on the old edgerton highway are able to drive their students to the Richardson, that would be greatly appreciated.

Temporary Bus Schedule Changes For Glennallen Schools These Changes will be in effect until winter break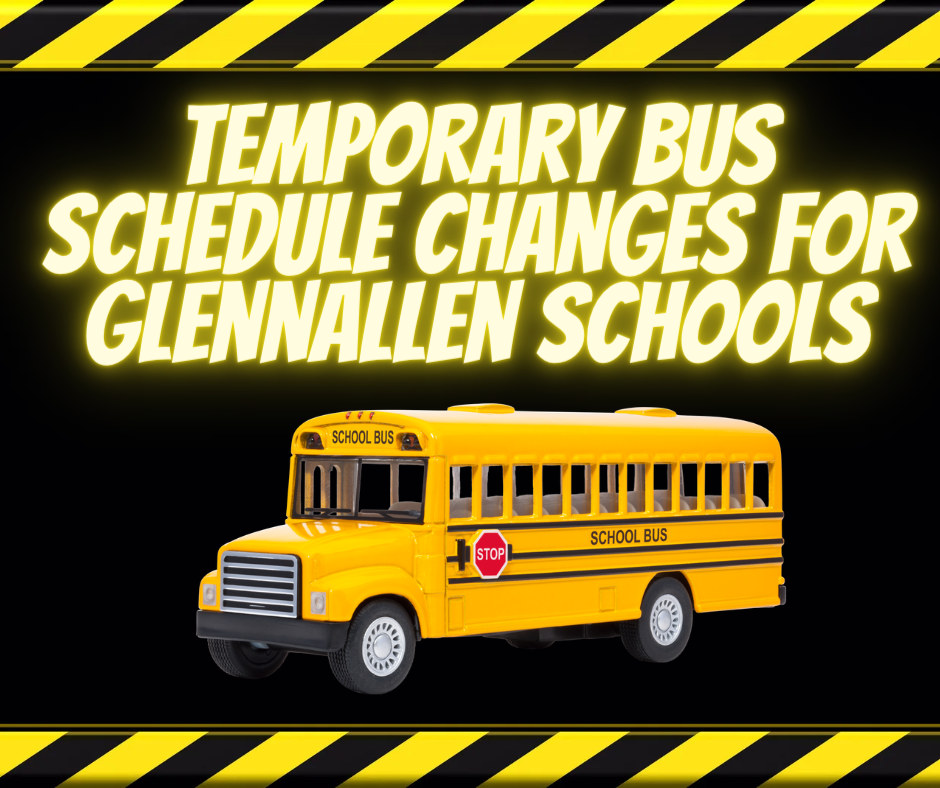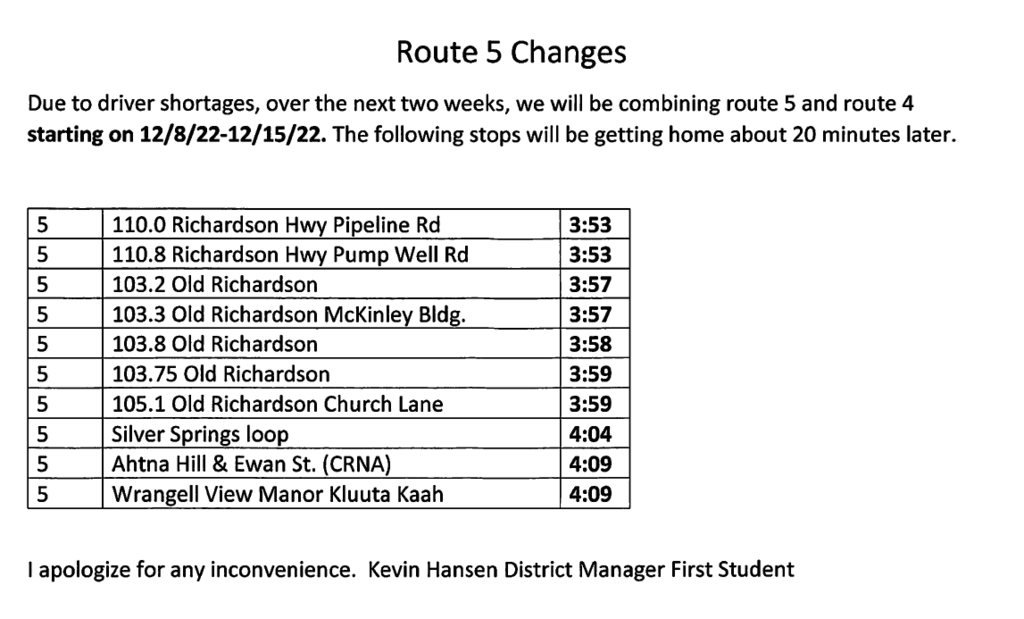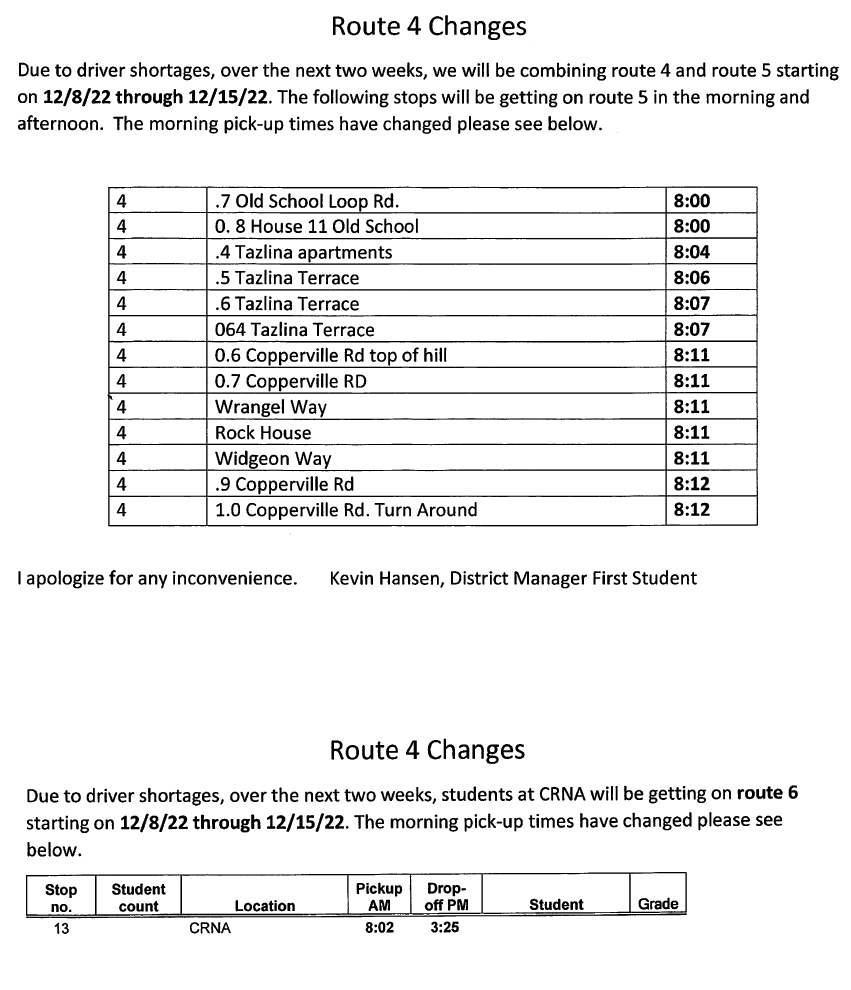 "The Truman D. Picard Scholarship Program is dedicated to the support of Native American students pursuing a higher education in Natural Resources. Preference will be given to students whose degree or area of study directly involves management of Forest Resources." Applications for this scholarship are due on 03/10/23 at 5:00 PM PT. For more information, or to apply, please visit the link.
https://www.itcnet.org/about_us/scholarships.html

Panther Pride Hats for Sale! Available at the Glennallen Holiday Shop and the Glennallen High School Office for $20 each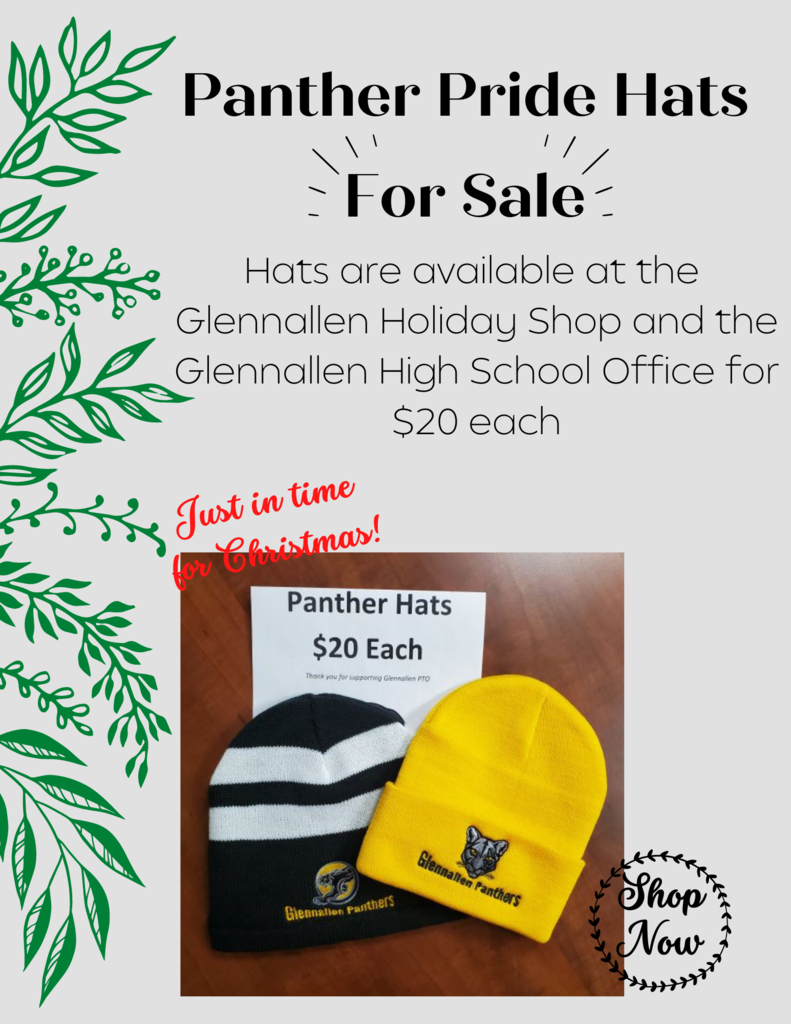 "The Association of Alaska School Boards is proud to announce its 32nd Annual Scholarship Award Competition. The June Nelson Memorial Scholarship is named in the honor of the late June Nelson, a longtime school board member from Kotzebue. This 2022-2023 school year, AASB will award up to fifteen $1,500 scholarships to apply toward post-secondary education! Up to two of these may be awarded to returning college sophomores. Up to two scholarships may specifically be given to students planning to attend trade/vocational schools." Applications are due 04/01/23 at 5:00 PM AKST. Check out the link for more information and to apply!
https://www.surveymonkey.com/r/FKR7RCG

You're invited to Kenny Lake School's Christmas Program on Wednesday, December 14th at 5:30. Our K-8 students are looking forward to performing for you. Please bring a dozen cookies to share for refreshments if you can.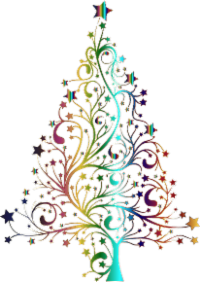 YOUR VOICE MATTERS! Come to our meeting and provide valuable input that will be used to improve programs and services and to plan priorities for the future! Door Prizes Available for those who attend in person. Others may join via Zoom @
https://us06web.zoom.us/j/82655861316
or call 1-253-215-8782 and enter the Meeting ID: 826 5586 1316. Contact
ahicks@crsd.us
for more info!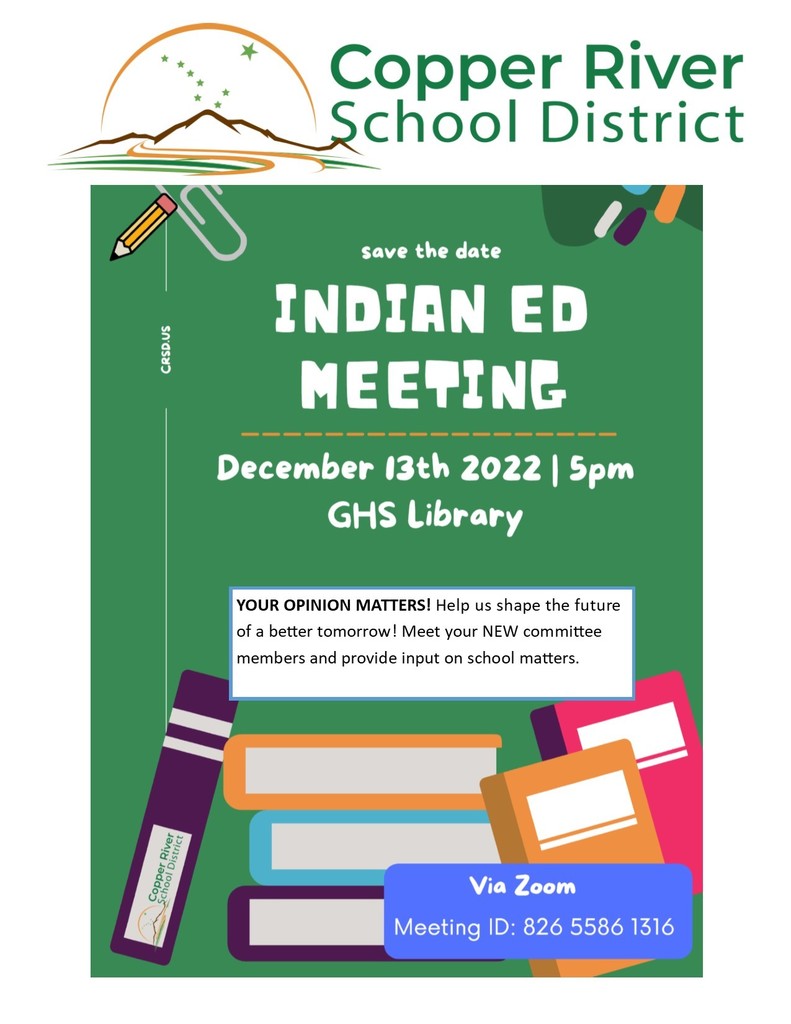 Copper River School District needs Substitutes! Call Naomi Stickney at 907-822-3234 or email at
nstickney@crsd.us
for more information and to apply.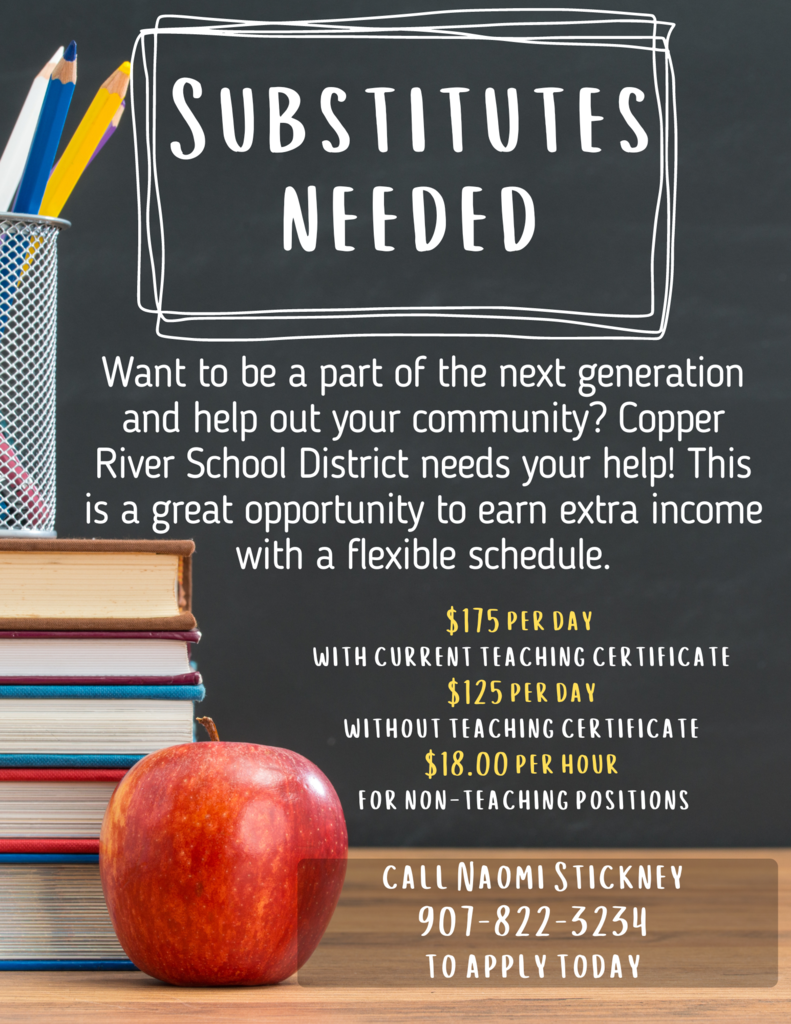 PTO is sponsoring its annual Holiday Shop that is available to Glennallen Elementary and Middle School students. Students will be able to browse and purchase Tuesday, December 6th through Thursday, December 8th. This is a great opportunity for your student(s) to purchase Holiday gifts!

GHS Geography and Travel class is hosting another movie night to fundraise for their Spring Europe Trip. Come see Home Alone on December 8th at 6pm in the Glennallen School. There will be popcorn and a bake sale.