Corsages and Pin-On's are available to purchase from the High School front office for Prom! Cash or checks only please.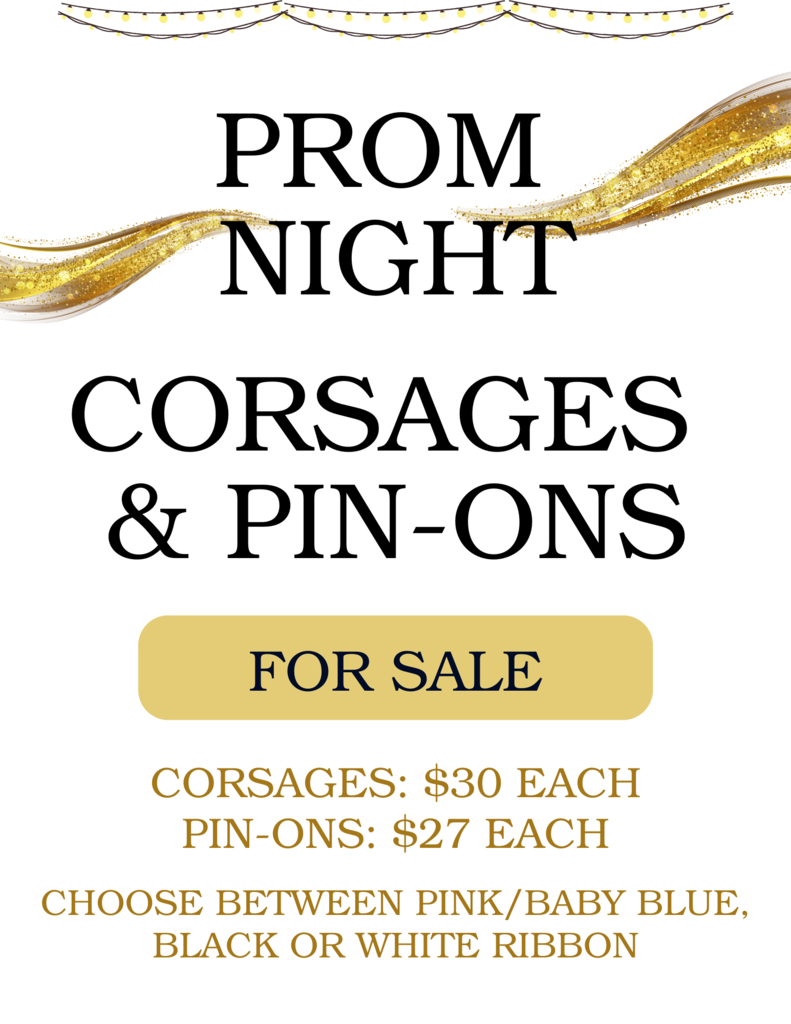 Upcoming Weekly Events for Slana School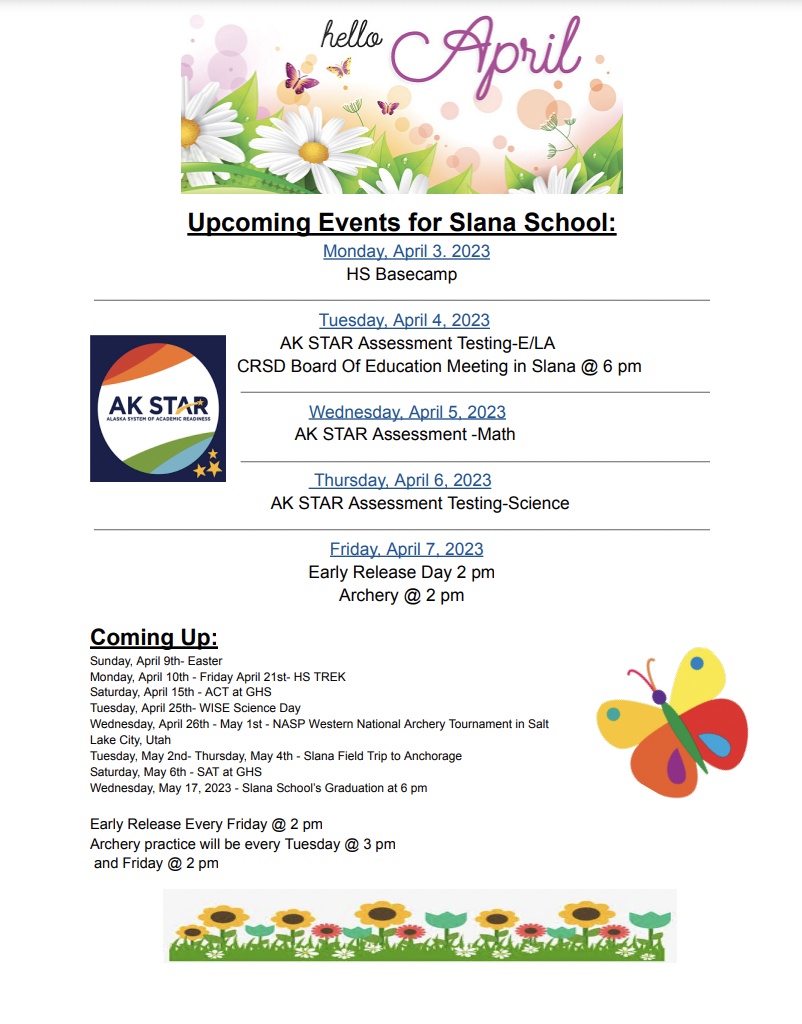 Upcoming for Glennallen Schools.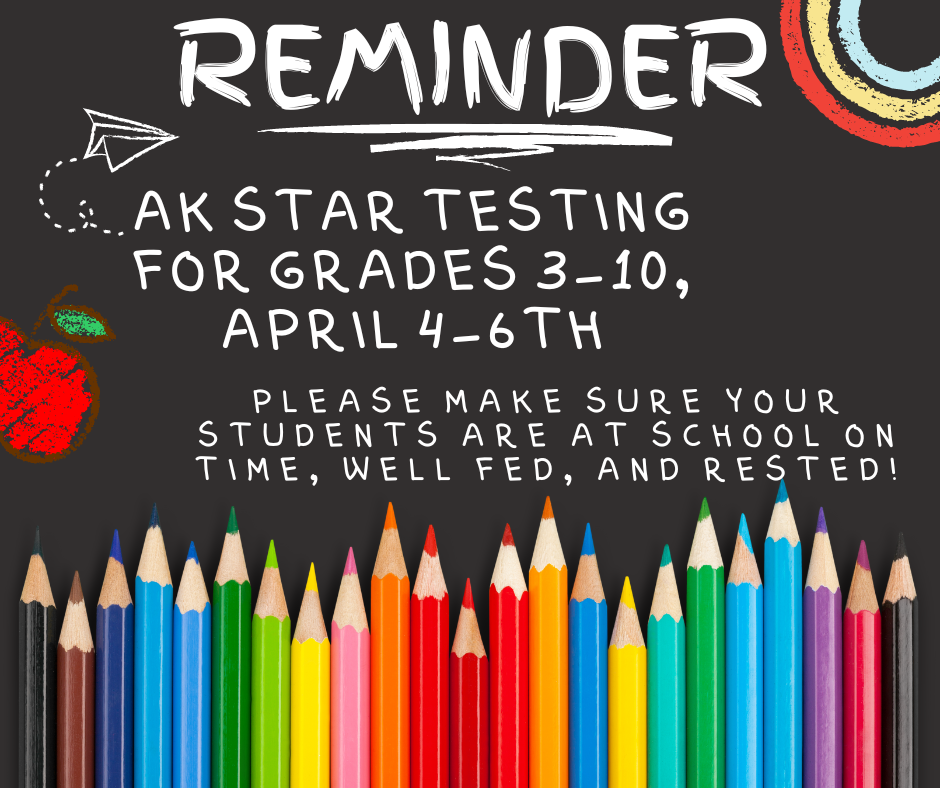 Upcoming Events for Slana School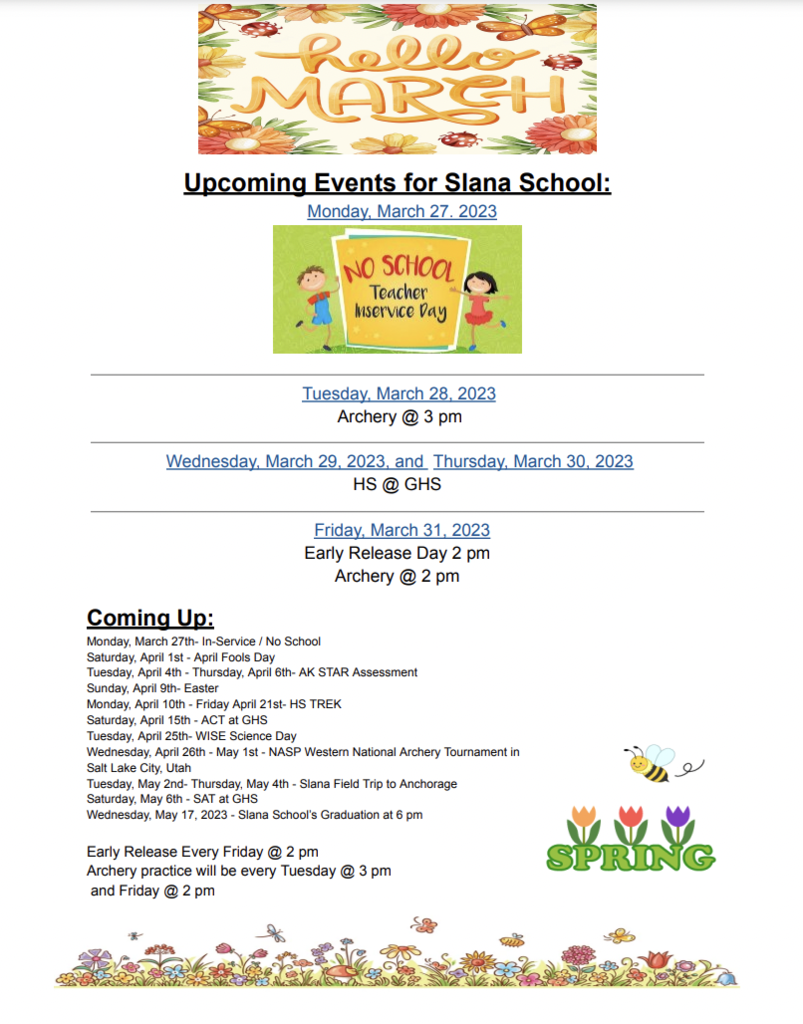 Reminder; There is No School, Monday, March 27th. It is a teacher in-service day. Enjoy your long weekend!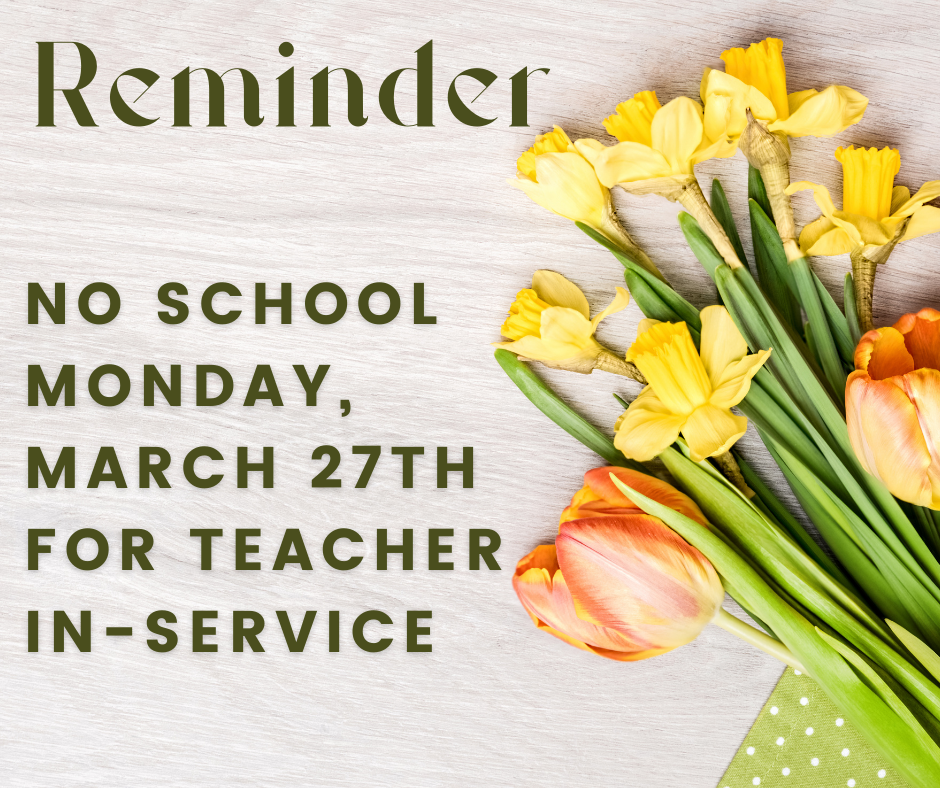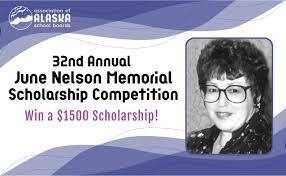 GHS Geography & Travel Class is doing another Bingo Night Fundraiser. Come support them at the American Legion on Friday, March 24th from 6-8pm.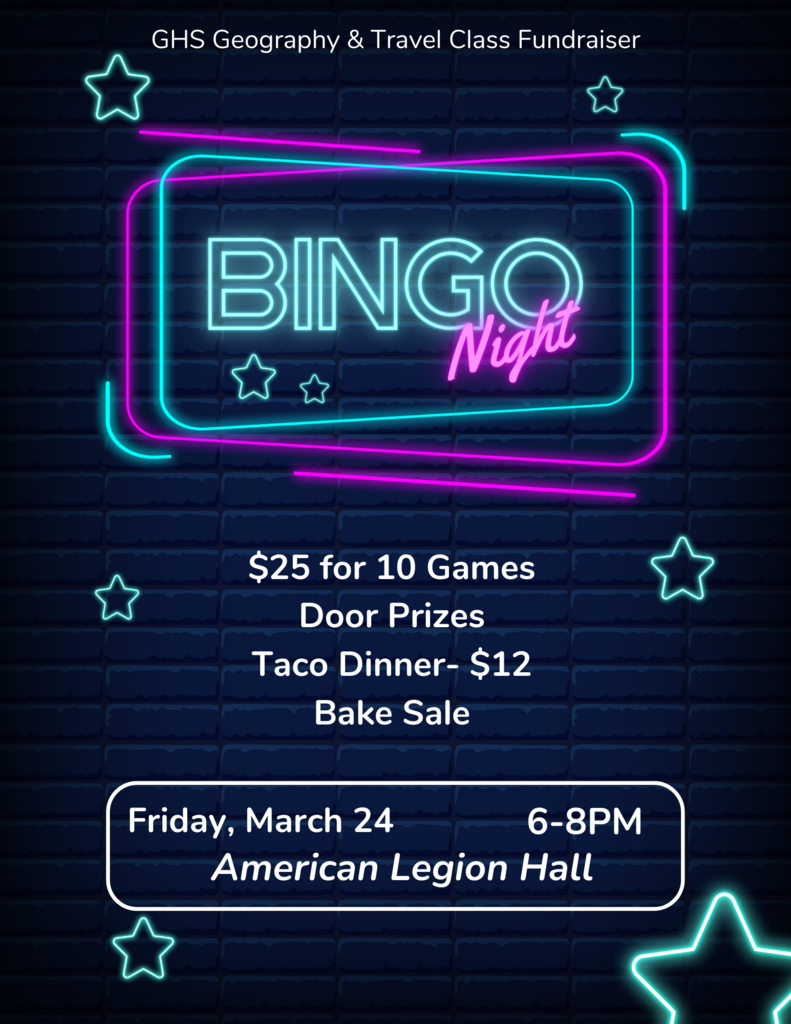 On Friday March 24th, Glennallen high school will be hosting a job fair organized by CRNA. 9th - 12th students will have access to the job fair from 12:30 PM - 2:00 PM. In addition to possibly securing a job for this summer and exploring potential career opportunities, there will be door prizes and food! For more information, please reach out to Robin Garlett at 907-822-5241.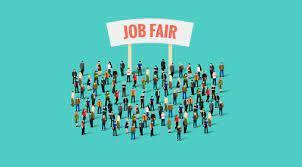 There will be an auction & dinner fundraiser to help Toa Finau's family and Frances Jackson with their medical expenses on Saturday, March 25th in the Glennallen School Multi-Purpose Room from 4:30-7pm. Dinner will be Indian Tacos, Chili, and Dessert for $15 per person. If you'd like to donate an item for the auction, please contact the numbers on the flyer. Please come out and help support the Finau's and Frances!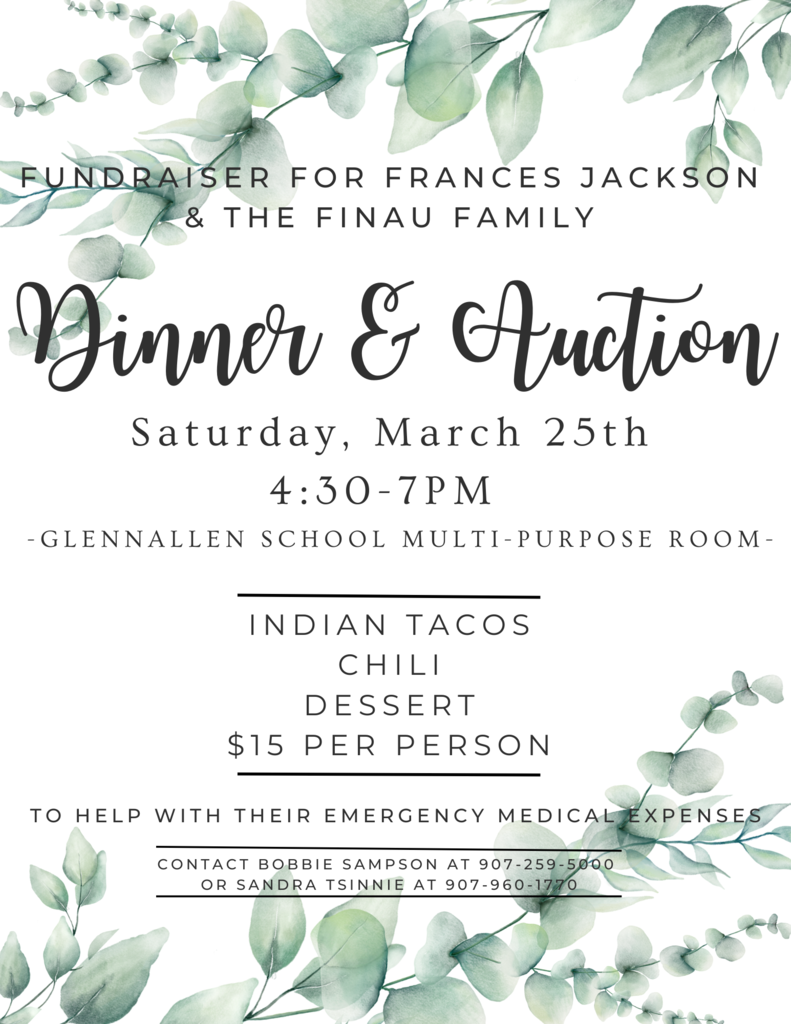 Reminder; Spring Break is March 13-17. Have a fantastic break!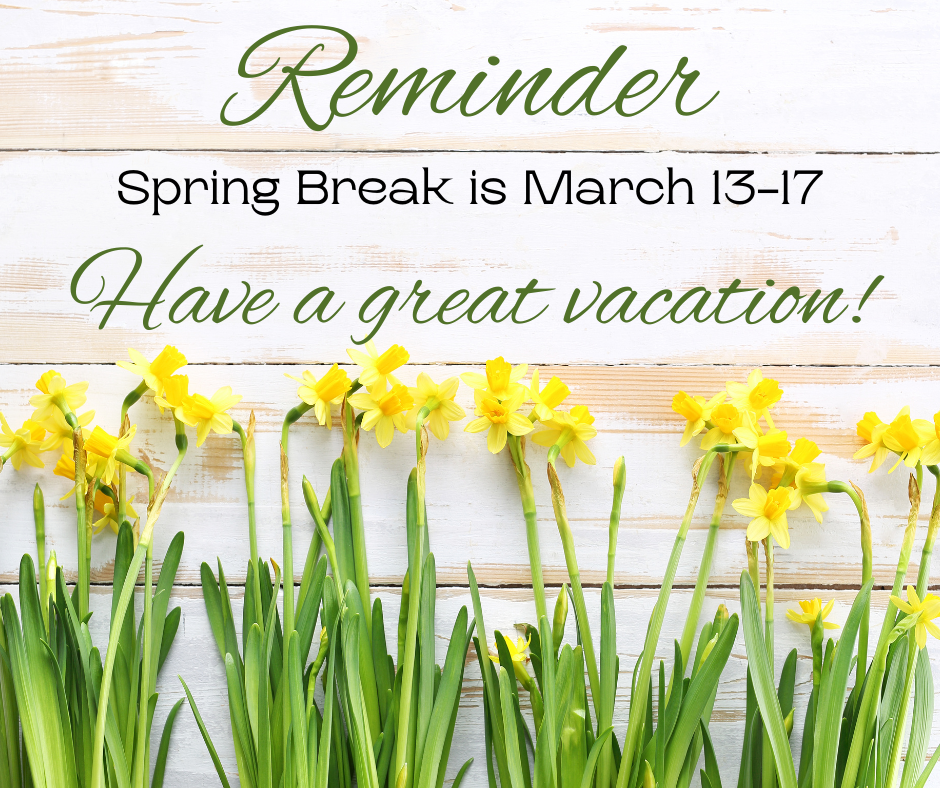 GHS Geography & Travel is hosting another movie night on Friday, March 10th at 9PM.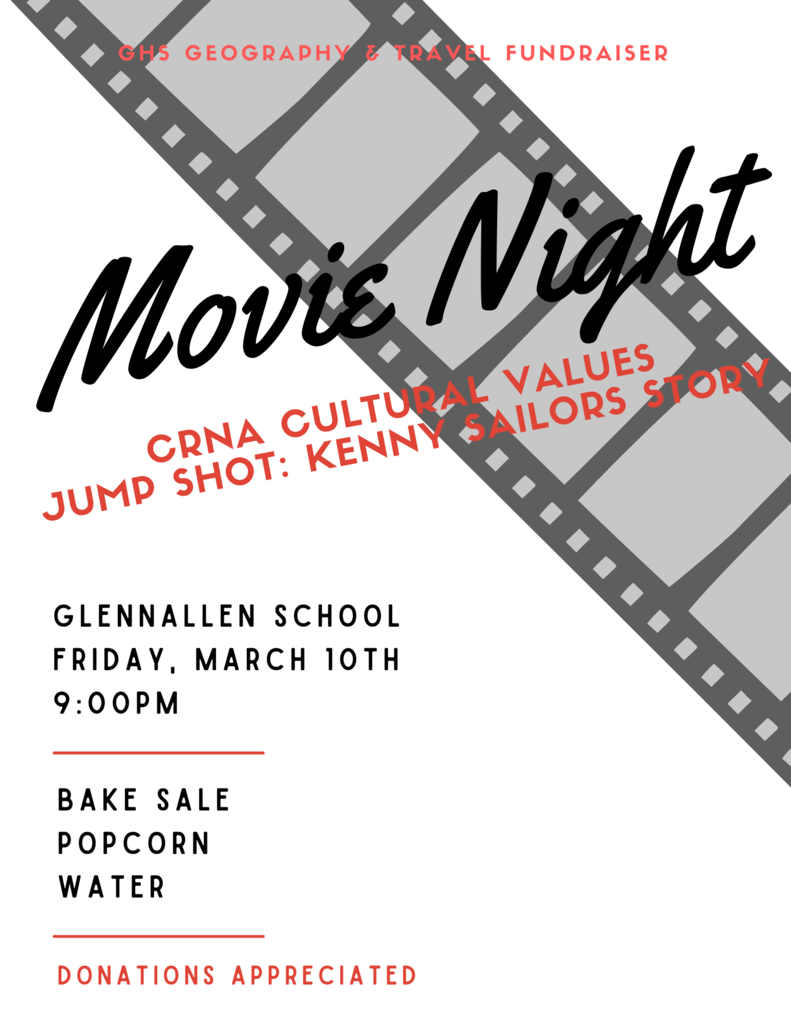 Glennallen is hosting basketball regionals this year! Come out and cheer on our teams from Wednesday, March 8th to Saturday, March 11th. Check out our athletics page for more information.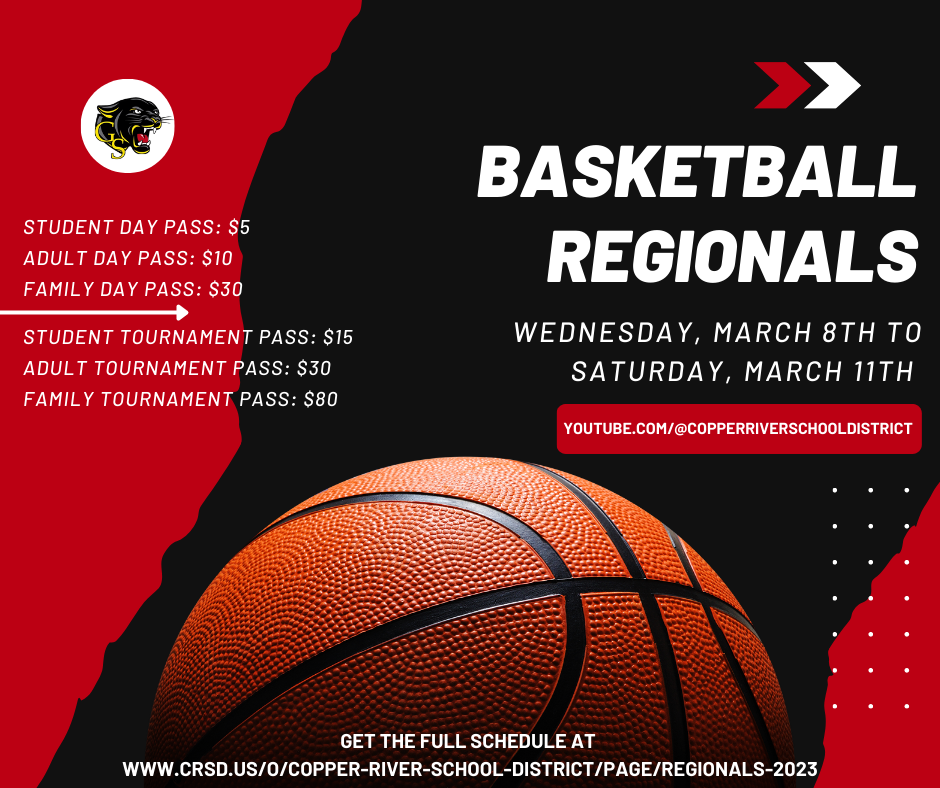 Check out this awesome camp available for ages 12-14 during Spring Break!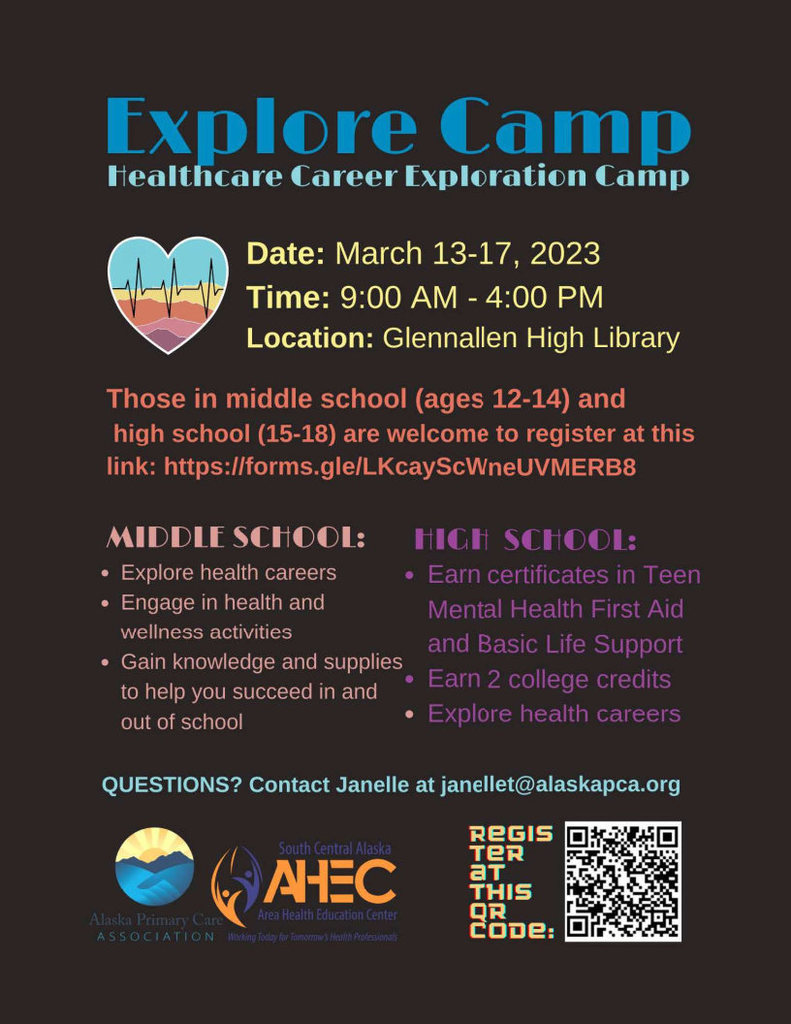 Glennallen Spirit Week starts Monday!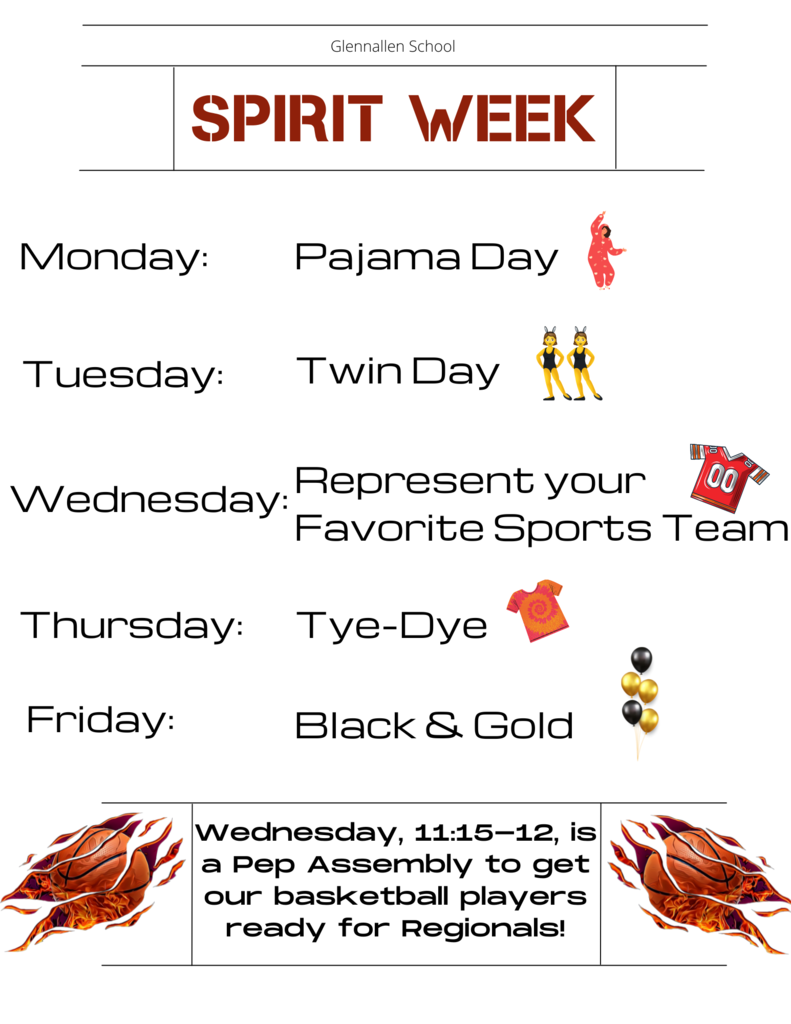 Upcoming Weekly Events for Slana School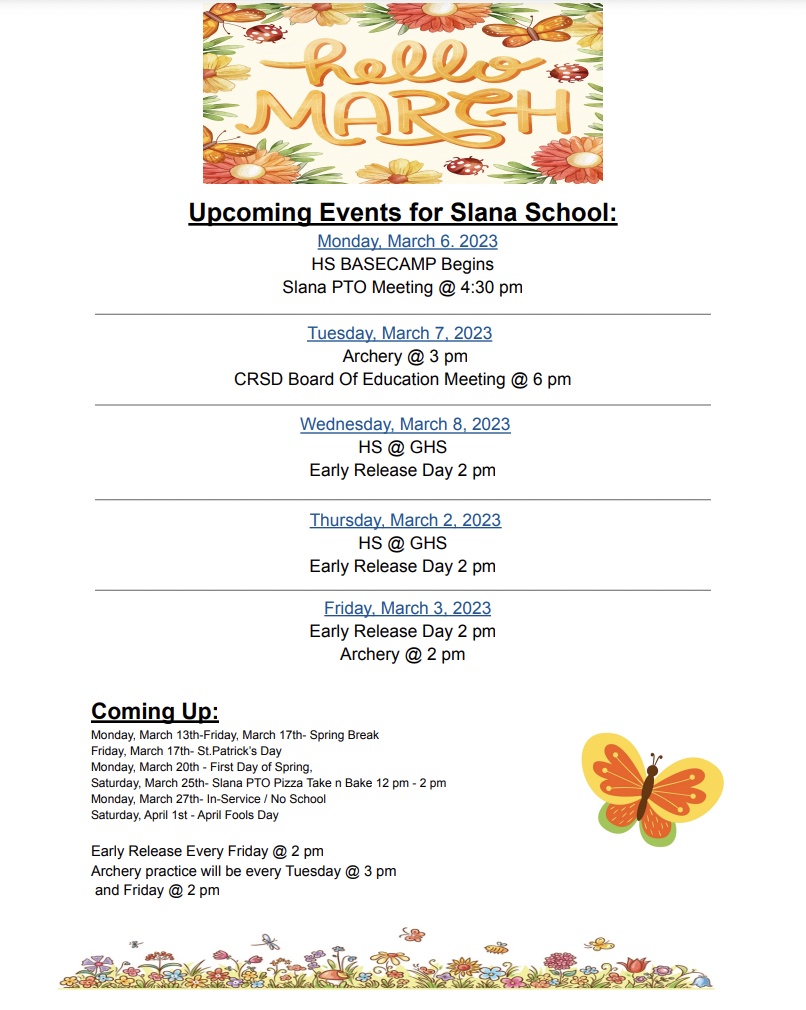 This event has been cancelled. Apologies for any inconvenience this may have caused.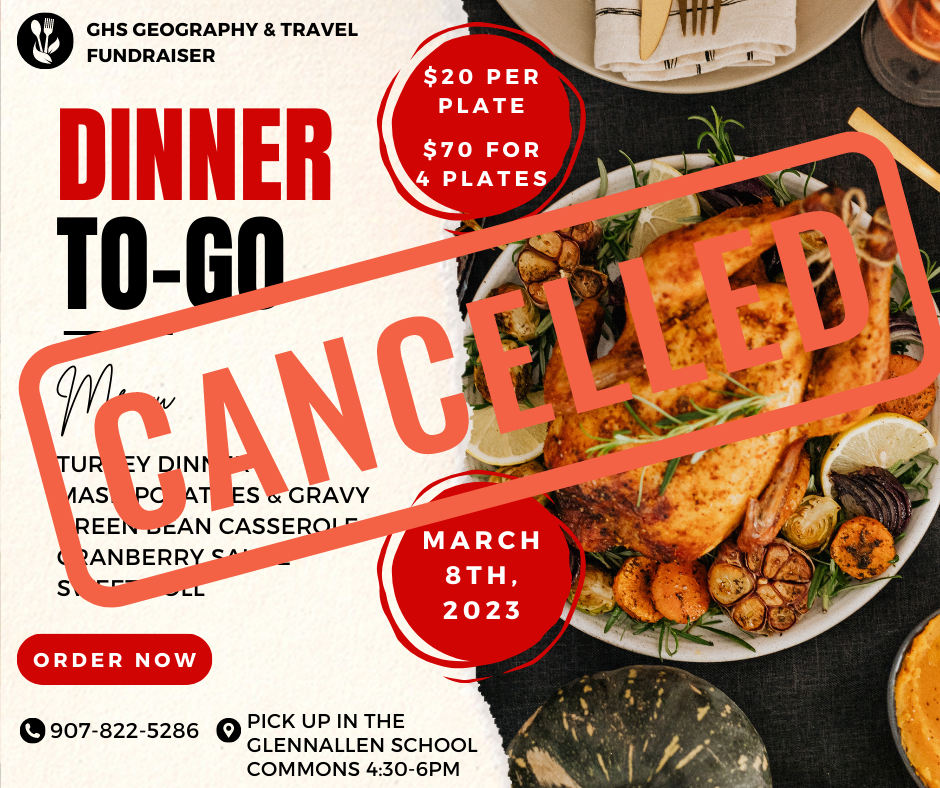 GLS: There will be EARLY RELEASE March 8th & 9th in addition to the usual Friday Early Release due to the HS Basketball Regionals. BE SURE TO COME OUT AND SUPPORT OUR HS BASKETBALL TEAMS!! This is only GLENNALLEN SCHOOLS. All other schools will keep the normal schedule.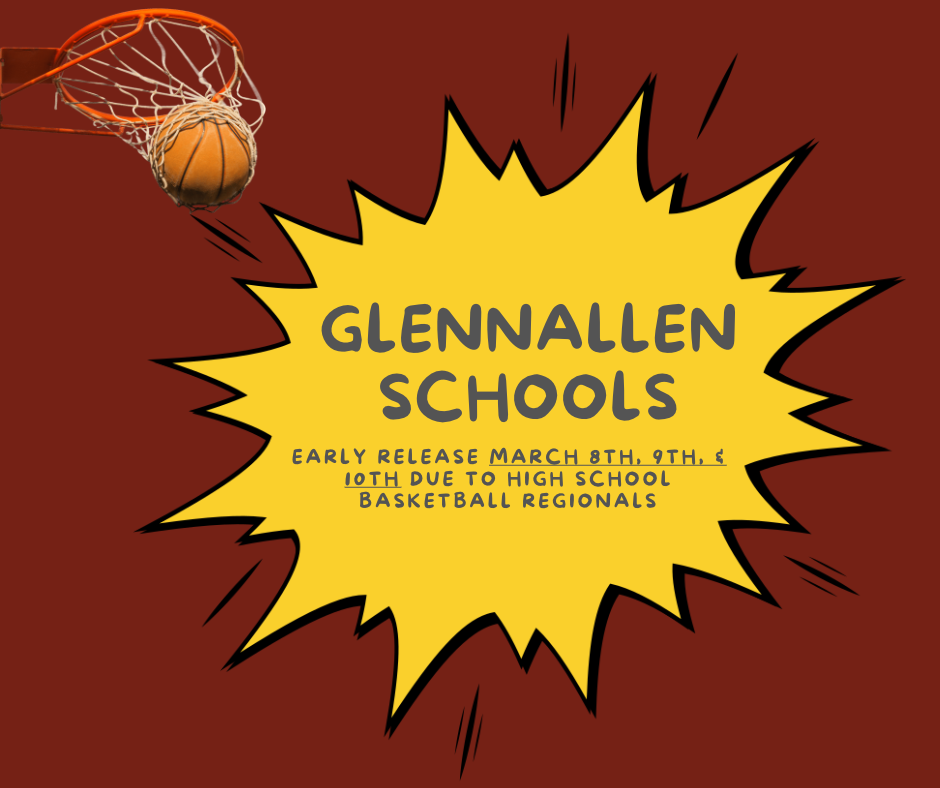 They're here! If you applied for a hydroponic unit, they are available for pick up in the Glennallen High School Commons on Wednesday, March 8 from 3:30-4:30.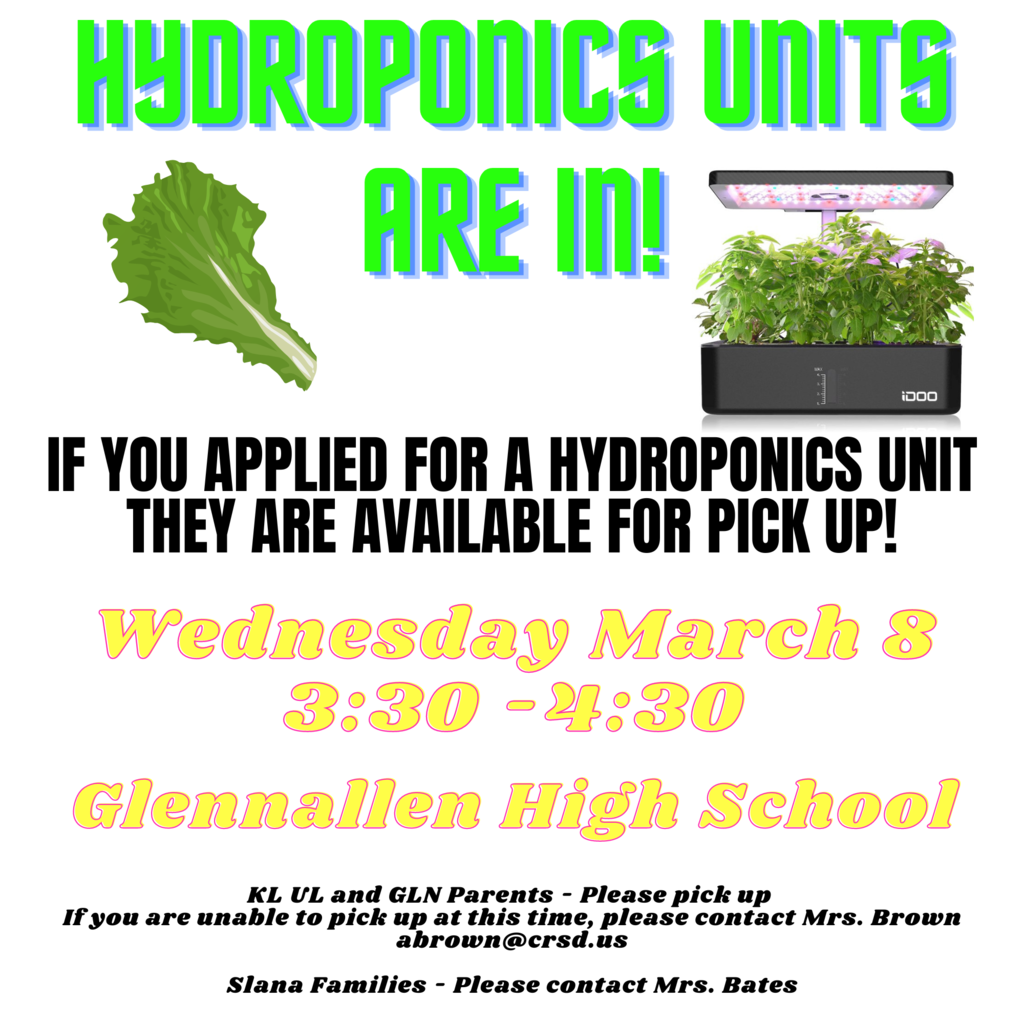 Upcoming Weekly Events for Slana School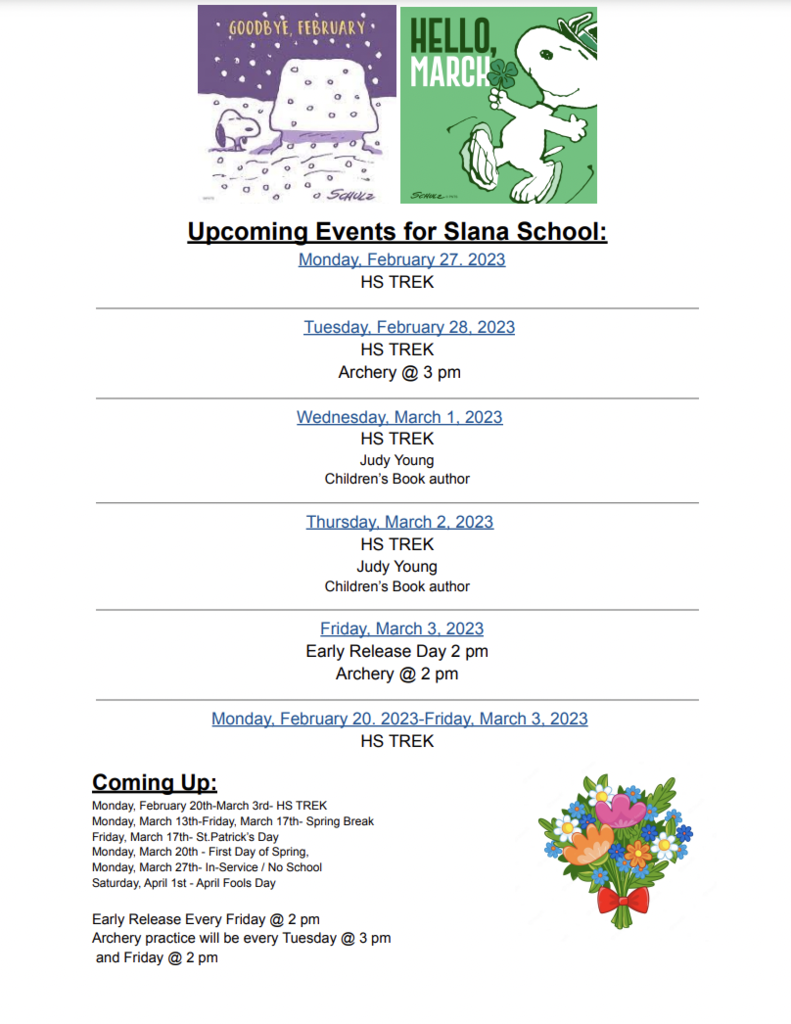 8th - 11th Graders: The Alaska Native Science & Engineering Program (ANSEP) is accepting applications for its Summer 2023 Acceleration Academy. Students will live on the UAA campus and take one or two college courses in math or science. Participants also engage in fun STEP career exploration projects. The program is runs from May 27th, 2023 - June 30th, 2023 at the main UAA campus. Tuition, books, room and board, housing, airfare, and ANSEP activities are at NO COST to families. For more information or to apply, pease check out the link.
https://www.ansep.net/component/acceleration-academy-summer/